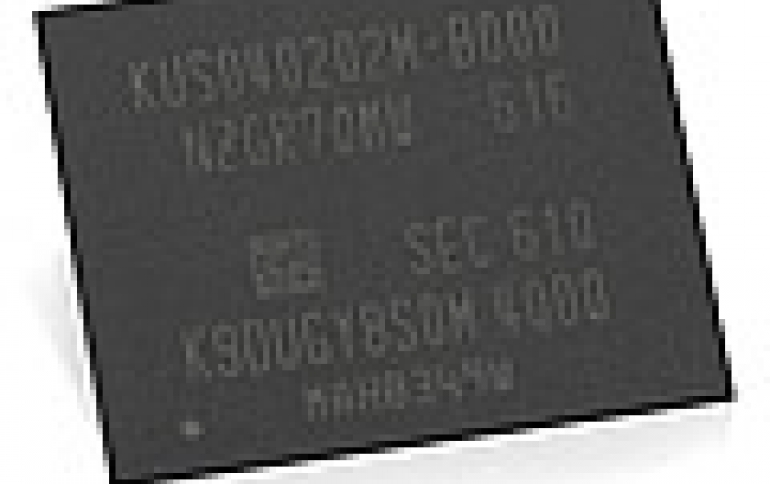 Samsung Rolls Out First 512-Gigabyte NVMe SSD in Ultra-small BGA Package
Samsung Electronics has begun mass producing the first NVMe PCIe solid state drive (SSD) in a single ball grid array (BGA) package, for use in PCs and ultra-slim notebook PCs. The new BGA NVMe SSD, named PM971-NVMe, features an extremely compact package that contains all essential SSD components including NAND flash memory, DRAM and controller.
Samsung promises that the new BGA NVMe SSD triples the performance of a typical SATA SSD, in the smallest form factor available, with storage capacity reaching up to 512GB.
Configuring the PM971-NVMe SSD in a single BGA package was enabled by combining 16 of Samsung's 48-layer 256-gigabit (Gb) V-NAND flash chips, one 20-nanometer 4Gb LPDDR4 mobile DRAM chip and a high-performance Samsung controller. The new SSD is 20mm x 16mm x 1.5mm and weighs only about one gram (an American dime by comparison weighs 2.3 grams). The single-package SSD's volume is approximately a hundredth of a 2.5" SSD or HDD, and its surface area is about a fifth of an M.2 SSD, allowing much more design flexibility for computing device manufacturers.
In addition, the PM971-NVMe SSD delivers performance that surpasses the speed limit of a SATA 6Gb/s interface. It enables sequential read and write speeds of up to 1,500MB/s (megabytes per second) and 900MB/s respectively, when TurboWrite technology is used. For those not familiar, TurboWrite is a Samsung proprietary technology that temporarily uses certain portions of an SSD as a write buffer. The performance figures can be directly compared to transferring a 5GB-equivalent, Full-HD movie in about 3 seconds or downloading it in about 6 seconds. It also boasts random read and write IOPS (input output operations per second) of up to 190K and 150K respectively, to easily handle high-speed operations.
The PM971-NVMe SSD line-up will be available in 512GB, 256GB and 128GB storage options. Samsung will start providing the new SSDs to its customers this month worldwide.