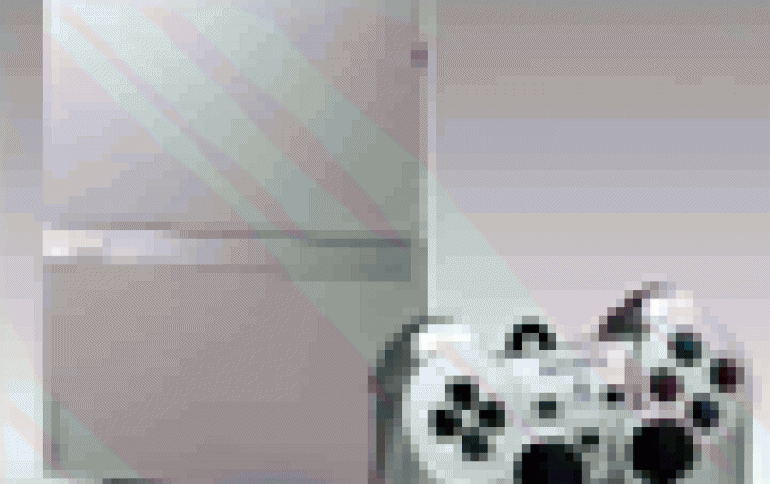 Playstation 2 Now Available For $100
Sony Computer Entertainment America (SCEA) today announced that PlayStation 2 computer entertainment system will be available starting April 1 for $99.99 (MSRP). Since launching in 2000, PlayStation 2 has sold more than 136 million sell-in units worldwide, making it the most popular system in gaming industry history.

In Europe, the PS2 will retail for €99.99, a saving from the current RRP of &euro129.99.

PlayStation 2?s library of games from all genres for all types of audiences will grow to nearly 1,900 titles this year.

"Demand for PlayStation 2 remains strong throughout the world, and the new $99 price point will bring in new consumers who will discover how PlayStation platforms are an outstanding choice for their gaming and home entertainment needs. Just as PlayStation 2 is delivering on a 10-year lifecycle and helped expand and solidify the DVD format for home entertainment along the way, we believe PLAYSTATION 3 offers the same promise by helping secure the Blu-ray format and delivering unprecedented value as the total home entertainment solution for the next decade," said Jack Tretton, president and CEO, SCEA.

SCEA said that it would continue to support PlayStation 2 system with new titles. First-party games such as MLB 09 THE Show and MotorStorm: Arctic Edge as well as major franchise titles from SCEA?s publishing partners demonstrate the continued growth of the platform?s library of content. I

The PlayStation 2 platform played a key role in establishing the popularity of the most recognized franchises in history, including Guitar Hero from Activision, Metal Gear Solid from Konami Digital Entertainment, FINAL FANTASY from Square Enix, Grand Theft Auto from Rockstar Games, as well as Gran Turismo by Polyphony Digital Inc. and Sony Computer Entertainment Worldwide Studios titles, including God of War and Ratchet & Clank.

During its lifespan, PlayStation 2 system not only has pushed video gaming to the forefront of entertainment, but it also introduced the concept of an entertainment system becoming a hub in the living room. PlayStation 2 was the first home computer entertainment system to integrate DVD technology, and the rapid growth of the install base helped establish DVD as the standard optical disc media format worldwide.

PlayStation 2 remains the most played computer entertainment system on the market, according to a December 2008 report from The Nielsen Company. Last year, PlayStation 2 became the first system in history to reach the 50 million sell-in unit sales milestone in North America, making it one of the most successful technology products ever.