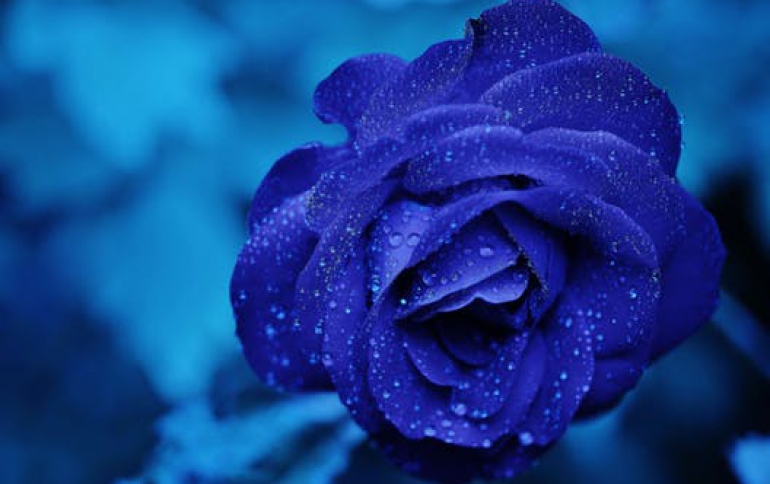 Pioneer at CES 2015
Pioneer Electronics at CES 2015 debuted its second generation NEX receivers with smartphone integrations including support for Android Auto, and a new amplified subwoofer system. Pioneer's new TS-WH500A amplified subwoofer system is featuring Pioneer's patented Horizontal-Vertical Transforming (HVT) Technology. HVT uses a linkage mechanism, which allows the magnet and voice coil of the dual motor structure to be positioned horizontally to the left and the right side of vertically moving dual speaker diaphragms. Combined, the two diaphragms have an effective surface area equal to a conventional 8-inch subwoofer and fire in a bipolar arrangement, increasing output while also cancelling destructive vibrations within the enclosure.
The result of this innovative technology is a subwoofer system with reduced physical depth, while maintaining greater excursion and linearity.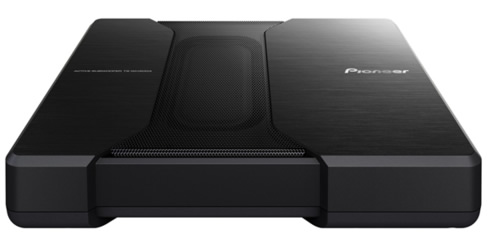 Measuring only 13-7/16 inches x 9-7/8 inches x 2-3/8 inches, the compact TS-WH500A can be installed in many tight areas such as under or behind a seat. It is a fully amplified design with a wideband, high-current 50 watt RMS amplifier (150 watt maximum) and can easily be connected to aftermarket car stereos or integrated into factory installed systems.
Additional Information:
Frequency Response: 20Hz – 200Hz
Sensitivity: 98 dB
Impedance: 4 Ohm
Wired remote control for adjusting volume, low-pass crossover frequency and phase
The Pioneer TS-WH500A subwoofer will be available in March with a suggested price of $300.
Pioneer's second generation Networked Entertainment eXperience (NEX) in-dash receivers are consisting of the AVIC-8100NEX, AVIC-7100NEX, AVIC-6100NEX, AVIC-5100NEX and AVH-4100NEX.
These models feature expanded smartphone connectivity and enhanced audio/video capabilities. All models include Apple CarPlay. Three compatible models include Android Auto, which extends the Android platform in a way that is purpose-built for driving. The NEX models also include Pioneer's AppRadio Mode, Bluetooth capabilities, MirrorLink compatibility, Pandora internet radio, SiriusXM-Ready, iDatalink Maestro support, and FLAC file playback.
Basic features include:
Android Auto (AVIC-8100NEX, AVIC-7100NEX, and AVH-4100NEX)
Three of the five NEX models feature Android Auto integration, allowing consumers to quickly connect their compatible smartphones to extend the Android platform into the car. Android Auto utilizes a simple interface to provide navigation, communications, music and more combined with voice actions for minimized distraction.
Apple CarPlay (all models)
Pioneer's CarPlay-compatible NEX in-dash receivers offer consumers the ability to upgrade the vehicles they already own to the smarter way to use iPhone in the car. Consumers with the latest version of iOS on their iPhone 5 or later, including iPhone 6 Plus and iPhone 6, can use Siri voice control to make and receive calls, compose and respond to text messages, access Apple Maps for navigation, and listen to their music, podcasts, iTunes Radio.
Touch Panel Displays Optimized for Smartphone Integration (all models)
The flagship AVIC-8100NEX offers a capacitive WVGA touchscreen display, and the remaining models feature a new resistive WVGA touch panel. The NEX line-up features both 7-inch (AVIC-8100NEX, AVIC-7100NEX and AVH-4100NEX) and 6.2-inch (AVIC-6100NEX and AVIC-5100NEX) display sizes.
SiriusXM-Ready (all models)
For audio-entertainment enjoyment, all NEX receivers are SiriusXM-Ready for SiriusXM's commercial-free music, plus premier sports and live events, comedy, news, exclusive talk and entertainment. SiriusXM programming is received through the new SiriusXM SXV300 Connect Vehicle Tuner (sold separately, SiriusXM subscription required) which features TuneMix, SportsFlash and Traffic & Weather Now.
TuneMix: TuneMix plays a blend of songs from the user's favorite music channels from their current SiriusXM Preset Band.
Traffic & Weather Now: Keeps users moving with the most current traffic and weather updates. A push of the Traffic & Weather Now button toggles between the latest report and the current channel.
SportsFlash: Allows listeners to keep up with the big plays of their favorite teams.
Bluetooth Capability (all models)
To maximize the connectivity options and call quality for hands-free communication and wireless audio streaming available in today's most popular smartphones, each NEX receiver features Bluetooth AVRCP 1.4 to provide browsing capability of a user's media library and HFP 1.6 with wideband audio for clearer overall sound quality.
HD Radio Technology (all models except AVIC-5100NEX)
Built-in HD Radio Technology provides clear digital reception of HD Radio broadcasts from radio stations around the U.S.. In addition, with the HD Radio Artist Experience, additional information such as the artist, song title, album art, station logos and other broadcast related graphics can be viewed on each compatible model's touchscreen display (when available).
FLAC playback capability (all models)
Pioneer's NEX in-dash receivers are the first to offer playback of files encoded as high-res FLAC up to 192kHz/24 bit and provide playback output at CD quality.

The AVIC-8100NEX ($1,400 SRP), AVIC-7100NEX ($1,200 SRP), AVIC-6100NEX ($900 SRP), AVIC-5100NEX ($750 SRP) and AVH-4100NEX($700 SRP) will be available in March 2015.
Pioneer also introduced the latest iteration of its TS-D line of high performance automotive component speakers packages.
The new cone and surround on the Pioneer TS-D components offer a variety of improvements. The aramid fiber cone is constructed from Twaron woven cloth that is hardened and shaped to produce a rigid, yet low mass cone with excellent dampening characteristics. Adding an elastic polymer surround and bullet shaped phase plug, the TS-D woofers demonstrate quicker response with superior midrange extension and natural sound.
The new 0.9 inch tweeters include a soft dome diaphragm and surround constructed out of lightweight polyester woven fibers, for increased sensitivity and improved response. In addition, the tweeter is designed with a larger rear chamber and rounded over flange, for extended frequency range and wider dispersion. To fit in the various tweeter locations found in vehicle doors and dashboards, the tweeters have a compact 1-1/2 inch outside mounting diameter and a mounting depth of only 7/8ths of an inch.
The crossover network on the TS-D components has been redesigned to reduce the chassis size significantly while maintaining the use of high quality capacitors, inductors and resistors. The compact size allows the crossover to fit inside a door, under the dash or behind a panel. A selectable tweeter level switch (-3dB, 0dB, +3dB) allows the output of the tweeter and woofer to be closely matched.
The TS-D1730C includes a pair of 6" x 9" and 6-3/4" woofer/tweeter installation plates designed to mount the woofer and tweeter into factory door locations. The plates are pre-scored with vehicle specific cutouts to match the speaker locations in many Toyota, Scion, and Honda vehicles. The TS-D1330C includes a pair of 6" x 8" woofer/tweeter installation plates designed to mount the woofer and tweeter into many Ford and Mazda applications. Both packages include tweeter spacers to accommodate flush or angle mounting.
The Pioneer TS-D1730C (6-3/4" woofer) and TS-D1330C (5-1/4" woofer) will be available in March with suggested prices of $200 and $180 respectively.