Patent Drawings Unveil Next Generation Of iPhone
As always, we cannot put too much weight on rumors and unconfirmed information. However some drawings that appeared online could be close to what Apple is possibly thinking to include in the next version of the popular iPhone. The Chinese web site
China Mobile
published some pictures that are supposed to be part of patents Apple has filled related to the functions of the next generation of iPhone.
The first function is something close to Nokia's "Point and Find" feature. The technology links link digital content & services to physical objects & traditional media. For example, users will be able to point at a movie poster and watch the trailer, read reviews and check showtimes in their neighborhood. Or scan a barcode with the iPhone's camera to get the latest product information and read dependable reviews.
The second feature is related to the face recognition. The technology would allow the new iPhone to recognize its owner using the phone's camera.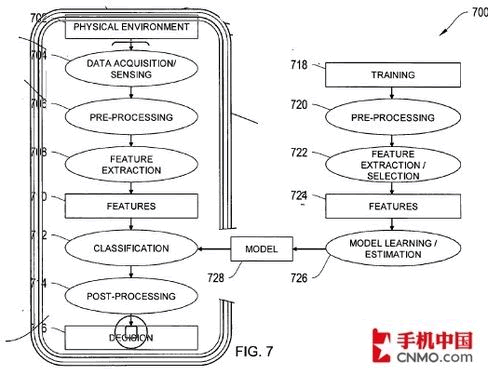 Another possible feature is a multi-chat technology that would allow more than one users to chat online in real time.
The new iPhone will also offer a smart reminder, similar to the current function that alerts the user for any unread SMS message. When the user contact with a friend, the iPhone will automatically provide alerts that will inform the user for any pending unread SMS or calls related to his specific friend.
Finally, the Chinese web site claims that the new iPhone will allow users to change the sound of any audio files of voices that will be stored on the phone's memory.
Of course, all the above are and will remain rumors for now until we have any official word from Apple.