Panasonic Introduces The World's First Full HD 3D TV With Blu-ray Recorder
Panasonic today introduced the world's first all-in-one Full HD 3D TV Line up, the RT2B series that integrates Blu-Ray Disc drive as well as a HDD.
The RT2B series includes the TH-P46RT2B (46-inch) and the TH-P42RT2B (42-inch) models, scheduled for release in august 27th in Japan for 440,000 Yen ($5058.24)and 390,000 Yen ($4,483.44), respectively.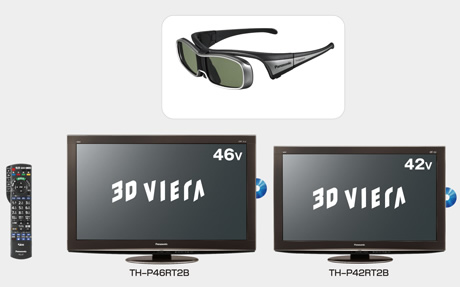 Both models include a Blu-ray disc drive compatible with Blu-ray 3D content (MPEG-4 MVC) and a 500GB HDD. Users are able to record TV program (2D/3D) on the HDD, or on Blu-Ray discs.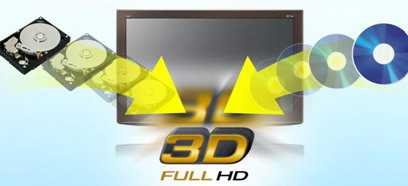 They offer a Full HD resolution (1920?1080) with a full black PDP panel (Plasma), 3D conversion of 2D content as well as an impressive native contrast ratio of 5,000,000:1, a terrestrial 110CS digital TV tuner, HDMI ports (x3), D4 port (x1), and a D-Sub port. This new Lineup is also DLNA certified.
Panasonic is also offering shutter glasses for 3D viewing, in three different sizes (S, M, L). The lighweight glasses (38g for the S size) are also rechargeable via a USB port.