Panasonic DMP-UB900 Ultra HD Blu-ray Player Launches In Sepember For $699
Panasonic has chosen to give a premium price for its new Ultra HD Blu-ray player, compared to solutions from Samsung and Philips. The high-end DMP-UB900 costs $699 and features twin HDMI outputs for separating audio and video signals; premium capacitors, circuitry and signal processors; "digital tube sound" designed to "replicate analog warmth from a digital signal and playback for DSD and ALAC audio formats." Make sure to have a good TV speaker system for your TV that will take advantage of all these goodies.

Of course, the DMP-UB900 supports 4K/60FPS playback, high dynamic range video and Ultra HD streaming apps. It will also be compatible with 3D Blu-ray discs.
Panasonic says to expect seeing this at "select" retailers, including Best Buy stores with a Magnolia room, this September.
This is the most expensive UHD Blu-ray player available. Samsung's player and the recently released unit from Philips aim for a mainstream crowd with $400 price tags.

Samsung's UBD-K8500 is already available for $399. The player will play everything from 4K streaming apps to Blu-ray 3D discs, and it will even rip CDs for you (to WAV or MP3, which can be stored on a USB drive).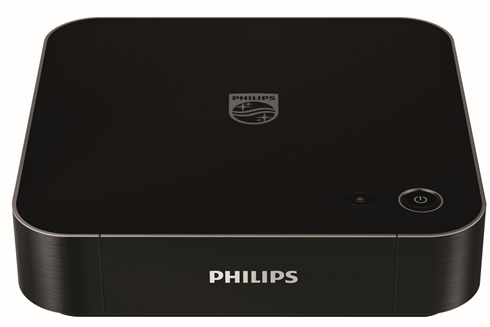 Philips is also launching a $400 Ultra HD Blu-ray player. Available in two colors the BDP7501 (brushed aluminum) and BDP7301 (piano black), will cost $400, it supports HDR and also includes a second HDMI-out for audio receivers that aren't 4K-ready yet. It has Dolby TrueHD Audio and DTS-HD Master Audio support included and should be able to pass through Dolby Atmos or DTS:X encoded audio tracks. Its apps will also stream 4K from YouTube and Netflix.