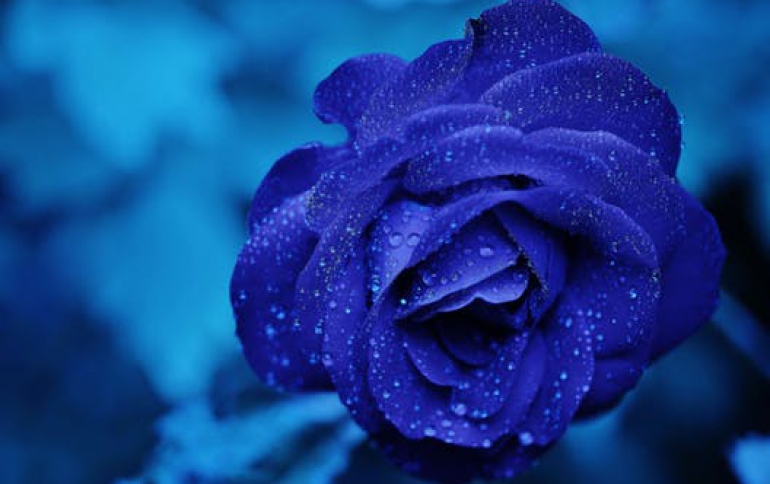 OCZ Business Update For Q4 2013
OCZ Technology Group, Inc. today disclosed certain preliminary information about its fourth quarter of fiscal 2013 that ended on February 28, 2013, subject to certain closing procedures and further review by the company and its auditors. OCZ estimated that revenue in each of the unreported quarters ending August 31, 2012 and November 30, 2012 is in the range of $65 million to $85 million. This range takes into effect the impact of the reclassification of certain customer costs from operating expenses to revenue, the significant reduction in channel inventory, the timing of revenue recognition and reserves for product returns.

OCZ said that the preliminary revenue range for the unreported fourth quarter of fiscal 2013 is estimated to be between $65 million and $70 million. The company also expects positive gross margins for the fourth quarter. This is an indication that the operating adjustments regarding restructuring and the restatement are behind the company. Gross margins will continue to improve in the coming quarters due to the streamlining of products and focus on enterprise business. Operating expenses are estimated to be between $23 million and $26 million for the fourth quarter and include non-recurring restatement related charges of approximately $4 million which includes the completion of the internal investigation and other legal matters. The company's inventory levels also continued to improve as inventory on hand at the end of the fourth quarter was less than $50 million and channel inventory was at a 2-year low of less than $20 million.

Unshipped backlog for the fourth quarter was approximately $18 million, as NAND flash supply constrained revenue in the quarter and suppliers are allocating certain NAND flash products. NAND supply is expected to affect OCZ's first quarter of fiscal 2014 as well. The company's strategy to diversify NAND vendors has helped during this timeframe and is planning for and expects the supply of flash to continue to be tight throughout calendar 2013.

Revenue generated from OCZ's Enterprise solutions are expected to increase sequentially for the first quarter of fiscal 2014, ending on May 31, 2013, which will also contribute to the improvement of the company's gross margins as many previously engaged customers are now taking product.

On April 11th, OCZ received a notification letter from NASDAQ regarding continued non-compliance with NASDAQ Listing Rules and that the company's securities were subject to delisting. OCZ will request a hearing before the NASDAQ Listing Qualifications Panel. In accordance with the NASDAQ Listing Rules, in connection with the hearing request, the OCZ will formally request a stay of any delisting action pending the conclusion of the hearing process to extend the delisting deadline.

The restatement effort is continuing and the OCZ says that it has made substantial progress towards meeting its objective in getting current with its filings. However, the company cannot predict when it will become current with its SEC filings.

"While we know our shareholders are disappointed in our inability to becoming current on our financials by the April 8th NASDAQ deadline," stated Ralph Schmitt, CEO of OCZ Technology, "the OCZ team and our auditors are working diligently in bringing this to closure as our review procedures for the accounting of the restatement is taking longer than we had anticipated in an effort to ensure that it is accounted for appropriately. The restatement progress does not change the fact that our business continues to operate effectively and we continue to improve our operational situation."

Schmitt continued, "In the quarter we lowered our borrowing levels and paid off our credit facility with Wells Fargo. We then engaged in a loan with Hercules Growth Capital that gave us more capital to continue to improve the business. We also were able to reduce our operating expenses even further in order to lower our breakeven point. We have drawn $10M against our $30M credit facility, have approximately $10M of cash on hand and are current with our key vendors. All of which are improvements in these metrics on a quarter to quarter basis."

OCZ has also made progress in the recent quarter by introducing a new application-specific strategy in the enterprise by going to beta on its ZD-XL PCIe solid-state solution designed specifically for SQL acceleration. This product represents the culmination of hardware and software coming together as one tightly integrated and optimized solution.

OCZ also launched its first drives using 20 nanometer (nm) flash and expects the majority of product lines to transition to this technology node by the end of its second fiscal quarter. The company will also move the majority of its consumer drives to in-house controller technology in this same timeframe. Utilizing its proprietary Barefoot 3 controller, the Vector Series of SATA solid state drives continue to ramp in volume in the high-end client market. Moving forward the Company will continue to leverage next generation versions of the Barefoot 3 controller with the latest generation flash devices.