NVIDIA Turing GTX 1660 Now Starts at $219
NVIDIA today launched the GeForce GTX 1660, which joins the GeForce GTX 1660 Ti and retails for $219.
Designed for value-priced gaming PCs, the GTX 1660 is essentially a cut-down GTX 1660 Ti, and serves as this generation's version of the GeForce GTX 1060 3GB. It uses the same TU116 introduced for the GTX 1660 Ti – while instead making a larger tradeoff in memory in order to bring the price of the card down. Gone is GDDR6 in favor of cheaper, more widely available GDDR5, and better still you get a full 6GB of it.
Rather than a fully-enabled GPU, the TU116 is slightly cut-down, shaving off 2 of the GPU's 24 SMs, leaving 22 enabled for a total of 1408 CUDA cores.
Otherwise there are no other changes on the GPU front; in particular all of the ROPs are enabled, and clockspeeds have actually gone up just a tad, with the official boost clock rated for 1785MHz, , which can be overclocked for even more performance.
GTX 1660
GTX 1660 Ti
CUDA Cores
1408
1536
ROPs
48
48
Core Clock
1530MHz
1500MHz
Boost Clock
1785MHz
1770MHz
Memory Clock
8Gbps GDDR5
12Gbps GDDR6
Memory Bus Width
192-bit
192-bit
VRAM
6GB
6GB
Single Precision Perf.
5 TFLOPS
5.5 TFLOPS
"RTX-OPS"
N/A
N/A
TDP
120W
120W
GPU
TU116
(284 mm2)
TU116
(284 mm2)
Transistor Count
6.6B
6.6B
Architecture
Turing
Turing
Manufacturing Process
TSMC 12nm "FFN"
TSMC 12nm "FFN"
Launch Price
$219
$279
Both the GTX 1660 and GTX 1660 Ti use Nvidia's 12th generation Turing GPU architecture, which brings an upgrade of the core streaming multiprocessor to more efficiently handle the complex graphics of modern games. In addition, concurrent execution of floating point and integer operations increases performance in compute-heavy workloads of modern games.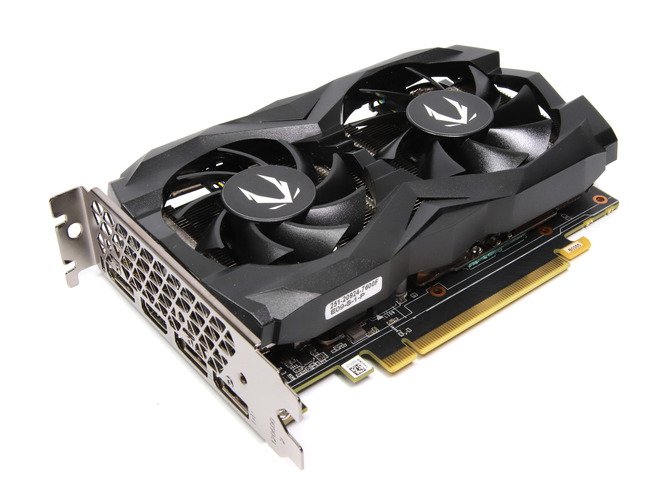 Turing also brings a new unified memory architecture with twice the cache of its predecessor, along with new shading advancements that deliver new levels of geometric complexity.
According to Nvidia, on average, the GTX 1660 is 35 percent faster than the GTX 1060 3GB at 1080p. Compared to Maxwell, the GTX 1660 is 130 percent faster than the GTX 960.
And the GeForce GTX 1660 is an easy upgrade for gamers using an eight-pin power connector and an older GPU, such as the GTX 960 while consuming only 120W.
In addition, the GTX 1660's dedicated hardware encoder delivers 15 percent improved efficiency over prior-generation graphics cards. And it's already optimized for Open Broadcaster Software (OBS) .
GeForce GTX 1660 boards are available starting today from add-in card providers, including Asus, Colorful, EVGA, Gainward, Galaxy, Gigabyte, Inno3D, MSI, Palit and Zotac.
Pricing starts at $219 and will vary based on partner designs, features and region.
The GTX 1660 will continue to put pressure on AMD's aging Polaris video cards. The GTX 1660 is faster than all of them – including the fastest RX 590 – so AMD and its board partners will have little choice but to cut prices.