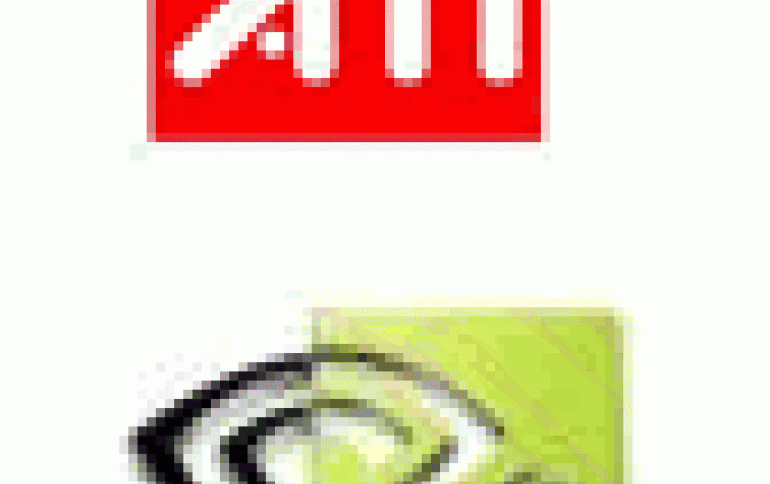 Nvidia Launches 90nm GeForce 7900 GPUs at CeBIT
Nvidia is expected to launch its 90nm GeForce 7900 graphics processor unit, in GT and GTX versions, on March 9, just the same day the CeBIT Trade Show kicks off in Hannover, Germany. The information comes from the Taiwanese publication
DigiTimes.com
, citing local industry sources. The chip is expected to contain 32 pixel-processing pipelines in a core clocked at 700-750MHz. The GDDR 3 memory will run at 800-900MHz (1.6-1.8GHz, effective).
The G71 is Nvidia's second 90 nanometre chip that is supposed to compete with ATI's R580 solution, the Radeon X1900 XTX, released last month. But Nvidia's GeForce 7900 GPUs will have more competitive pricing than the Radeon X1900 from ATI Technologies, according to sources.
ATI launched the Radeon X1900 GPU in January 2006, with the XT version priced at US$549 and the high-end XTX line priced at US$649 (suggested retail prices).
In addition to the GeForce 7900 series, Nvidia plans to add the GeForce 7600 (codenamed G73) by the end of next month.
ATI and Nvidia have not commented the news-story.