Nvidia GTX 1650 Launch Below $200 In March
While we're waiting for Nvidia's Turing-based GTX 1660 Ti to launch, prominent
Graphics card leaker VideoCardz reports details about the upcoming Nvidia GTX 1650, Nvidia's mainstream graphics solution that is reportedly coming in late March, preceded by the GTX 1660.
The rumors point to the GTX 1650 ranging between $150 and $199, a price point that should also be popular with OEMs.
Like its predecessors, the GTX 1650 will allegedly need only 75W of power, meaning that it will not require additional resurces from a PC's PSU, rather than the power provided the motherboard's PCI-Express slot. But despite its low power draw, the GTX 1650 is expected to
deliver high-to-ultra quality 1080p gaming.
Nvidia is trying to offer more midrange GPU solutions priced at the the $149-$300 window, as year-over-year gaming sales have declined.
Rival AMD is still pushing its Polaris lineup of RX cards -- the latest being the RX 590 which retails for about $279. But the company is expected to introduce a new sub-$300 stack to compete with Nvidia.
The Nvidia GTX 1660 Ti is expected to launch later today. Gainward has already uploaded a series of product pagesfor its GeForce GTX 1660 Ti Series - the Gainward GeForce GTX 1660 Ti Ghost OC, Gainward GeForce GTX 1660 Ti Pegasus OC, and Gainward GeForce GTX 1660 Ti Pegasus.
The GeForce GTX 1660 Ti Series is based upon Nvidia's new Turing architecture and a typical GTX 1660 Ti can outperform the GTX 1060 6GB graphics card by up to 1.5X.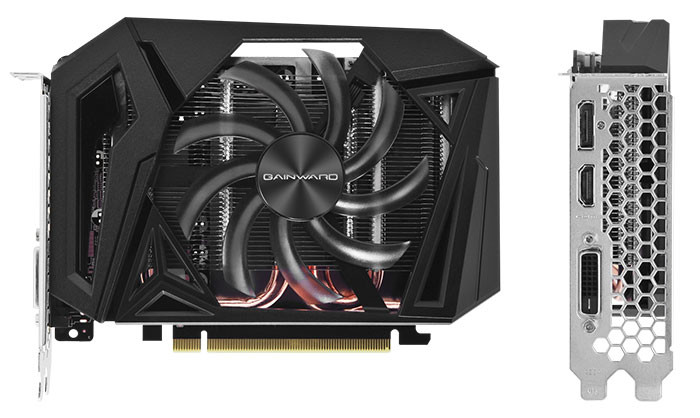 The GeForce GTX 1660 Ti Series boast a 12nm Turing GPU with 1,536 CUDA cores. Boost clocks vary by particular model from 1,770MHz to 1,815MHz. All the cards listed come packing 6GB of 12Gbps GDDR6 memory on a 192-bit bus, capable of 288GBs bandwidth. These 120W cards require just a single 8-pin connector and a 450W system PSU or better is recommended.