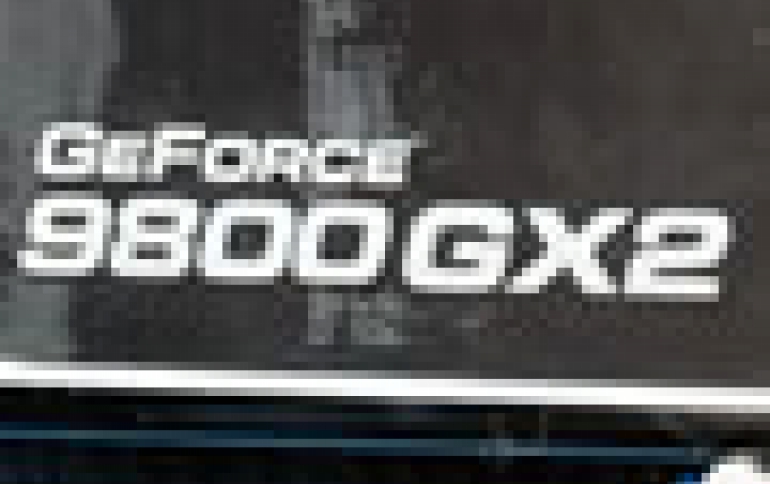 Nvidia GeForce 9800 GX2 GPU Debuts at CeBIT 2008
Video cards based on the yet to be announced Nvidia GeForce 9800 GX2 reference design have been on display by Albatron, Galaxy Technology, and Inno Vision at CeBIT 2008. GeForce 9800 GX2 will succeed the 8800 series of graphics cards. The heart of the new video cards is two G92 chips shrunk to the 65nm level. Specifications include 600 (core)/1625 (shaders)/2,000 MHz (GDDR3 memory). It also has 128 streaming processors per GPU, making it 256 in total. The installled memory is 1GB/256-bit, offering a bandwidth of 128GB/sec. Texture fill rate is 76.8 billions/sec.
Of course, the new video cards support Nvidia's PureVideo technology HD, PCI Express 2.0 and DirectX10. Outputs include HDMI and two DVI ports.
According to designs showcased at Albatron's booth at CeBIT, the card supports SLI configurations. It also comes with a large, sealed dual-slot cooler installed.
Nvidia's GeForce 9800 GX2 is expected to be coming later this month, and compete with AMD's HD 3870 X2.