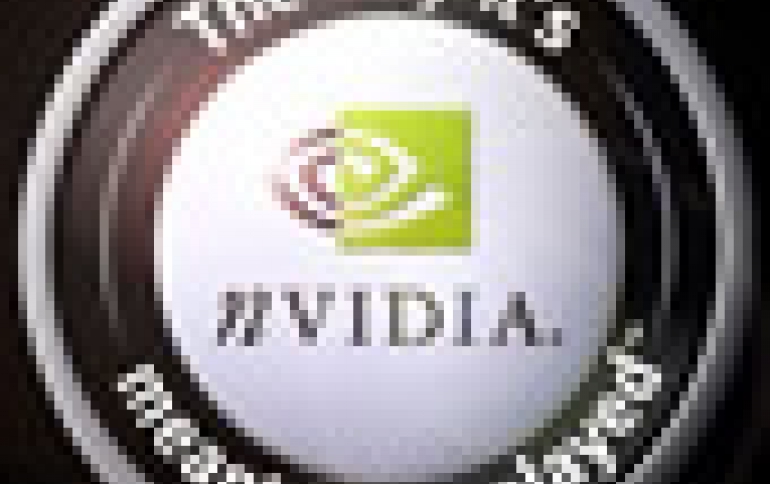 Nvidia G70 Benchmarks Published
The first performance results for the highly anticipated Nvidia GeForce 7800 GTX graphics card have been published online, to the excitement of most gamers. The Nvidia GeForce 7800 GTX is based on the G70 GPU from Nvidia. Although there is no official announcement yet, the rumours circulating around the web forums indicate that the imperssive specifications of the upcoming graphics card will boost its graphics performance to the top.
According to
Hardspell,
the 3DMark05 score for the G70 amounts to 7703, and to 12070 for an SLI configuration.
3DMark05 software by Futuremark is a DirectX 9 3D benchmarking software which evaluates the performance of a graphics card by averaging the number of frames per second (fps) provided by the GPU, under demanding graphical tasks. Until now, the most high-end VGA cards available in stores can only score around 5000 3DMarks, whereas the worst card that meets the programs requirements yields a score of 1000.
Despite the impressive score, we cannot determine whether the specific G70 results objectively describe the actual performance of the card. And this because - even if the test is real - there is no information provided for the test bed where the test was done (CPU, memory,etc).
The first G70-based graphics cards are expected on the market this summer. Speculations about the card's specifications are quite promising, leaving rival manufacturer ATI no other choice but to answer with its ATI R520.
Nvidia G70 specs:
0.11 micron process TSMC
430Mhz core / 1.4GHz 256MB GDDR3 memory
256-bit memory interface
38.4GB/s memory bandwidth
10.32Bps Fill Rate
860M vertices/second
24 pixels per clock
400MHz RAMDACs
NVIDIA CineFX 4.0 engine
Intellisample 4.0 technology
64-bit FP texture filtering & blending
NVIDIA SLI Ready (7800 GTX only)
DX 9.0 / SM 3.0 & OpenGL 2.0 supported
G70 comes with 3 models; GTX, GT and Standard
Single card requires min. 400W PSU with 12V rating of 26A
SLI configuration requires min. 500W PSU with 12V rating of 34A
ATI R520 specs:
24 "Pipelines"
32 Texture Units
96 Arithmetic Logic Units (ALU)
192 Shader Operations per Cycle
700MHz Core
134.4 Billion Shader Operations per Second (at 700MHz)
256-bit 512MB 1.8GHz GDDR3 Memory
57.6 GB/sec Bandwidth (at 1.8GHz)
300-350 Million Transistors
90nm Manufacturing
Shader Model 3.0
ATI HyperMemory
ATI Multi Rendering Technology (AMR)
Performance: Over 3x Radeon X800 XT (for single R520)
16x stochastic FSAA
FP32 blending, texturing
Programmable Primitive Processor/Tesselator
Launch: Q2 2005
Neither ATI nor Nvidia have made any official comment on the provided specifications, which can turn out to be different in the final versions.