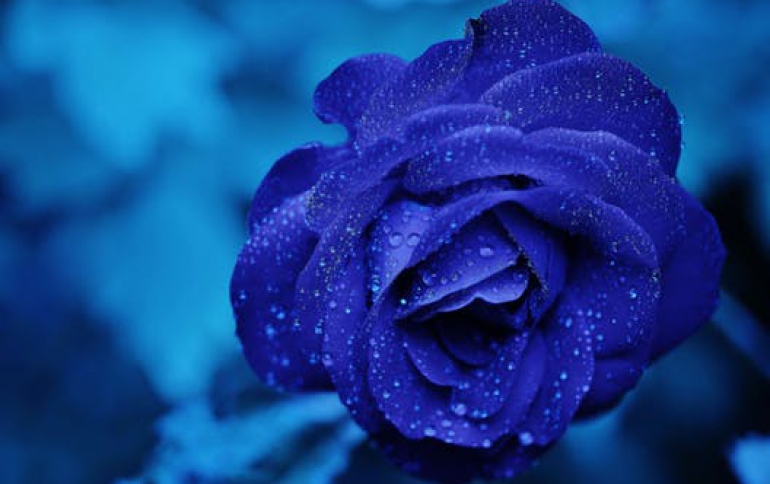 Nvidia Announces GeForce GTX 950 Free To Play Bundle
From now until July 26th, if you buy a new NVIDIA GeForce GTX 950, or a notebook equipped with the GTX 950M, you'll receive $100 worth of in-game value for two free-to-play games:
Warframe
and
World of Warships
.
Warframe
from Digital Extremes is a third-person co-op shooter in which you can join forces with up to three other players for a series of battles set across the solar system. As you progress and earn Platinum, the in-game currency, you can upgrade your equipment and buy new gear, including new warframes with exotic powers. And with the GTX 950 you'll get $50-worth of Platinum.
Back on Earth, meanwhile, World of Warships is a big and ambitious MMO from Wargaming.net, the people behind World of Tanks and World of Warplanes, that puts you in command of historically accurate warship to take part in naval battles on the high seas.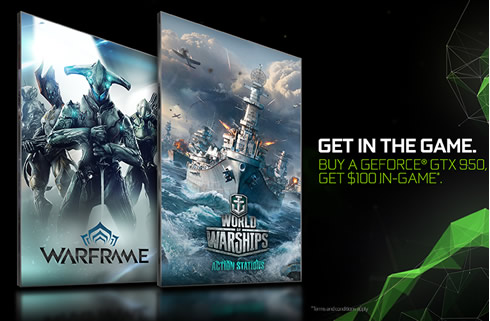 There are four classes of warship to command: Destroyers, solid all-rounders that are always ready to pick a fight; speedy and maneuverable Cruisers that are built to hit hard and fast; heavyweight Battleships that are armed to the teeth with guns and torpedoes and able to take a lot of damage; and finally Aircraft Carriers, which carry squadrons of warplanes that can be sent out to spot enemy positions, attack enemy ships and planes, and provide air support to your own forces.
As you play you can buy new warships to add to your fleet and upgrade your equipment, and with NVIDIA's offer you'll get $50-worth of gear for free. New players get the Tier 2 Cruiser Diana and the Tier 2 Destroyer Tachibana, plus 7-days of premium time, 2000 doubloons and 100 on ship consumable flags, while existing players receive the doubloons, premium time and flags.