3. The NF-F12 in action
We compared the thermal and noise characteristics of the Noctua NF-F12 fan(s) with those of a dual NF-P12 fan configuration, mounted on a Noctua NH-D14 CPU cooler and an Intel Core-i5 2500K processor.
Under overclocking conditions and after our system was stressed for an hour, the combination of the 2x NF-F12 kept the CPU's temperature 3 degrees Celsius lower than the 2x NF-P12 configuration. The differences between the two setups under idle conditions were negligible. When the PWM function was enabled under load, the fan speed rises with just a small hit to the temperature at idle.
Without any doubt, the NF-F12 fan to the already a powerful NH-D14 cpu cooler is a winning combination.
Noctua's engineers have done a great job with the design of the NF-F12 PWM fan. The all-new Focused Flow design improves overall static pressure and airflow, with the noise penalty compared to the NF-P12 to be negligible. Noctua also used a custom-designed NE-FD1 PWM IC, equipped with Smooth Commutation Drive technology, to improve the noise signature when run at lower speeds such as 300 RPM.
Whether you enable the PWM function or not, the NF-F12 outperforms NF-P12 under load. At idle when the PWM function is enabled, the NF-F12 PWM delivers a slightly higher temperature than the NF-P12. You can set the PWM control to a higher profile to match the idle temperatures without any noise penalty.
The price of the F12 is at ~$20 but worth every penny, considering that you are getting a high-performance fan along with a complete system with cable expanders and even low noise adapters.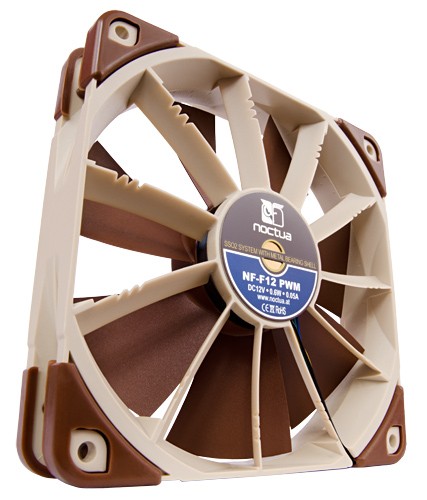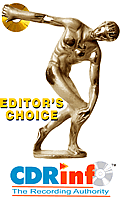 Pros:
Complete retail package
Good retail price
Possibly the best performance you can have from an 120mm fan
Great cooling potential+ Quiet operation
Sturdy construction
6 year warranty
Extension and Y cables
Cons: