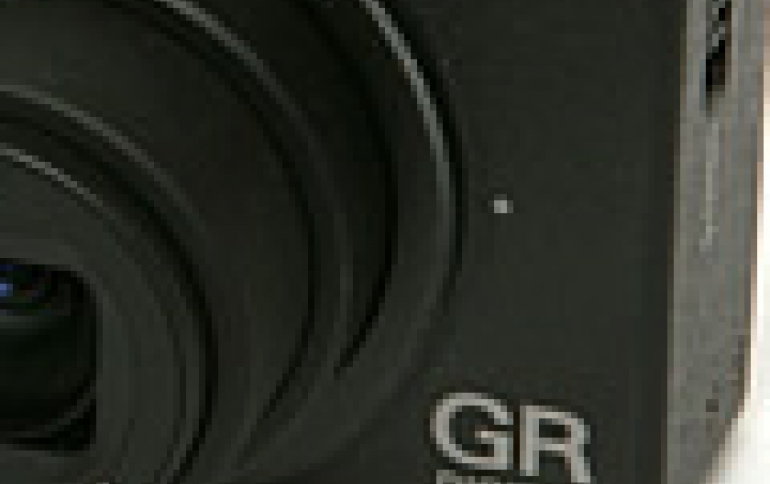 New Ricoh GR II Compact Camera Supports Wi-Fi and NFC
Ricoh has just announced the Ricoh GR II, the latest in the company's wide-angle compacts that maintains nearly all of the original GR's specifications but adds support for NFC and Wi-Fi connectivity. The camera has a 16MP sensor and 28mm F2.8 lens, wireless flash functionality with some Pentax flash units, an increased 1/2500 sec shutter speed at maximum aperture, increased buffer depth to 10 frames for 4 fps Raw shooting, and continuous or spot AF modes in video shooting.
To manage the new built-in Wi-Fi and NFC functions, Ricoh Imaging also announced GR Remote, a web-based application which allows users to control camera settings via any browser, as well as view and share images wirelessly. Image Sync, available on PENTAX DSLR models, is also supported on the new GR II. It enables GR users to browse and transfer images to accompanying mobile devices.
Features include:
GR 18.3mm F2.8 lens with a focal length of 28mm (in the 35mm format). The GR II also boasts an APS-C-size CMOS image sensor with approximately 16.2 effective megapixels.
The GR II's high-speed AF system can focus in a mere 0.2 seconds, thanks to the optimization of its lens drive mechanism and AF algorithm, and it also has a one second start up and shut down time. Further, with the GR II users can go instantly from the play back mode to shooting by half pressing on the shutter release button.
The GR II provides a total of 17 effect modes with six new modes added including: Clarity, Brilliance, Bright, Portrait, Vibrant and HDR Tone. Shooting functions include an in-camera RAW data development function, full HD movie recording for high-quality, extended videos; and, wireless control of PENTAX AF360FGZII & AF540FGZII external flashes.
The Ricoh GR II will be available from July for $799.