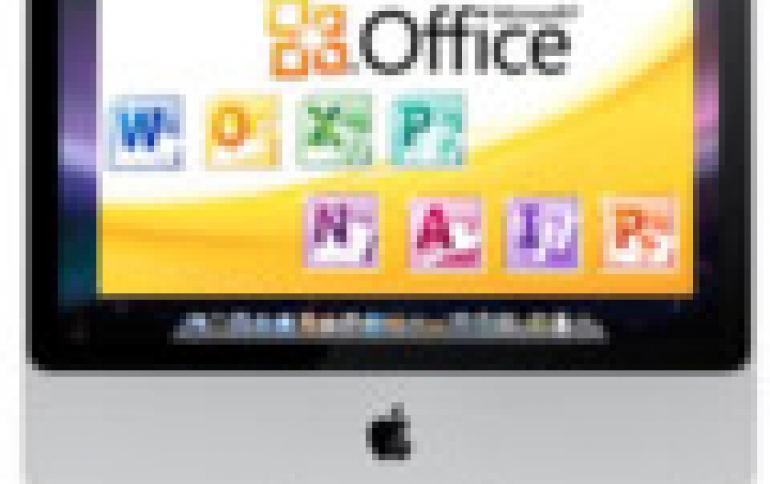 New Outlook for Mac Available Now, Office for Mac Coming In 2015
As it was expected, Microsoft on Friday released a new version of Outlook for the Mac and confirmed plans to release Office for Mac in 2015. Microsoft's Office 365 team promised that the new version would deliver "improved performance and reliability and a fresh look and feel that is unmistakably Microsoft Office."
This release offers a more familiar and consistent experience between Outlook on the PC, Outlook on the web and Outlook Web App (OWA) for iPad, iPhone and Android devices.
The new Outlook for Mac better performance and reliability as a result of a new threading model and database improvements. Its new user interface offers improved scrolling and agility when switching between Ribbon tabs. It also supports online archive for searching Exchange (online or on-premises) archived mail.
In addition, Master Category List support and enhancements delivering access to category lists (name and color) and sync between Mac, Windows and OWA clients.
It supports Office 365 push email for real-time email delivery, an improved Exchange Web Services syncing for faster first-run and email download and last but not least, is supports Retina displays.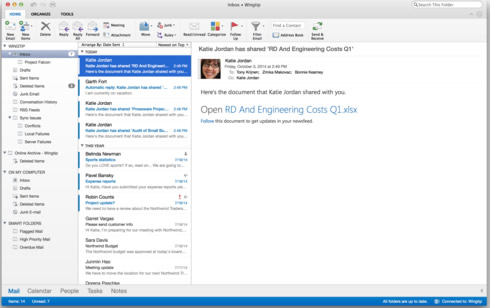 The new Outlook for Mac is available to Office 365 commercial customers and Office 365 Home, Office 365 Personal and Office 365 University subscribers.
Office 365 Commercial users can get the new Outlook for Mac by accessing their Office 365 Portal or visiting the Software page.
Office 365 consumer subscribers can get the new Outlook for Mac by going to their My Account page.
But Microsoft will also bring the complete Office experience -- Microsoft Word, PowerPoint, Excel and OneNote -- on Mac.
In the first half of 2015 Microsoft will release a public beta for the next version of Office for Mac, and in the second half of 2015 the company will make the final release available. Office 365 commercial and consumer subscribers will get the next version at no additional cost, and Microsoft will release a perpetual license of Office for Mac in the same timeframe.