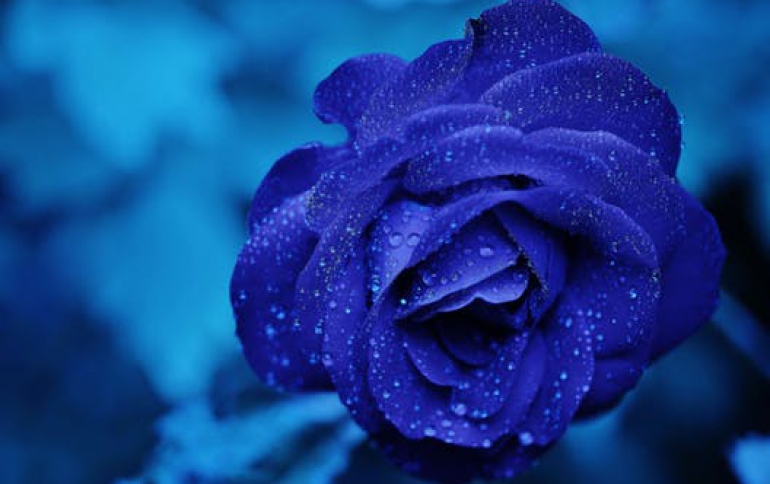 New Elite A/V Receivers by Pioneer
Pioneer today unveils four A/V Receivers designed to bring enhanced detail and dynamic "quick response" from uncompressed Dolby True-HD and DTS-HD Master Audio soundtracks used in Blu-ray Disc entertainment. The new Pioneer Elite SC-25 and SC-27 A/V Receivers incorporate a Direct Energy HD Class D amplifier featuring ICEPower technology to ensure reproduction of high resolution multi-channel, stereo as well as compressed audio. The Elite SC-27 leverages the full advantages of this emerging amplification technology to become the industry?s first Class D amp design to achieve THX Ultra2 Plus as well as AIR Studio monitor certifications.
Pioneer rounds out its new line with the Elite VSX-21TXH and VSX-23TXH models designed to serve as HD control center for the newest home theater systems.
Pioneer?s top two models, the Elite SC-25 and SC-27, fulfill highly rigorous audio specification standards for home entertainment products as determined by the AIR Studios and THX sound tuning and certification programs.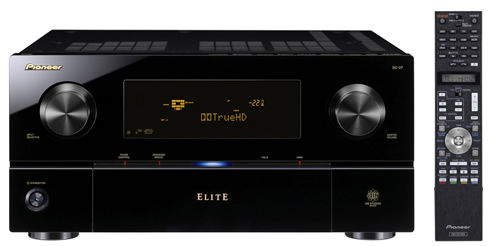 The SC-25 and SC-27 utilize Burr-Brown analog to digital converters (ADC) and Wolfson digital to analog converters (DAC) that work to maintain high resolution performance throughout the entire digital signal processing chain from input to output. The SC-27 takes DAC performance further with a professional-grade Burr-Brown 192kHz / 24-Bit sampling rate converter (SRC) for ultra-wide dynamic range and advanced jitter reduction.
The Pioneer Elite VSX-21TXH and VSX-23TXH serve to compliment Pioneer?s top-of-the-line Elite A/V receiver models. Utilizing Direct Energy Class A/B amplification with hand-selected DSP circuitry, these models provide dynamic home theater experiences. Outfitted with video signal conversion, 1080p video scaling as well as interlaced to progressive conversion technologies, users can be assured of smooth and accurate picture reproduction on their HDTV?s from any connected video device. The VSX-21TXH and VSX-23TXH provide an abundance of connectivity solutions for current and new high definition as well as standard definition entertainment sources including Blu-ray Disc players, DVD players, game consoles, satellite boxes and more. Beginning with the VSX-23TXH, consumers can take advantage of additional front panel HDMI and USB inputs for immediate connection to digital camcorders, game consoles and emerging portable audio video entertainment devices.
All four models are equipped with a graphic user interface (GUI) that helps consumers and integrators streamline initial installation, calibration and control of multimedia content. For iPhone and iPod owners, the new Elite models are packaged with a customized USB / composite video cable for plug and play connectivity and control of one?s device. Users can navigate content using a central remote control option as well as deliver iPhone / iPod content to 2nd and 3rd zones using the receivers multi-zone capability and dynamic on-screen GUI. Most importantly, the new receivers take advantage of two proprietary digital audio enhancement functions, Advanced Sound Retriever (ASR) and Auto Level Control (ALC), specially developed to provide multi-channel sound performance of digital audio tracks and other input sources by improving playback quality and volume consistency when heard through home theater speakers.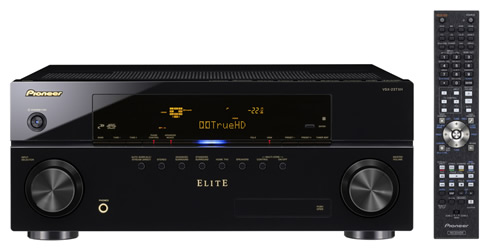 The new A/V Receivers also feature:
- Precision Quartz Lock System (PQLS) Multi-Channel: Developed to take advantage of the unique product synergy between certain Pioneer audio video devices, when the VSX-23TXH, SC-25 or SC-27 models are connected to the Pioneer Elite BDP-23FD Blu-ray Disc player via HDMI, users can take advantage of PQLS Mutli-Channel that "speed synchronizes" the digital audio data between these products to deliver jitter-free audio transmission of advanced audio formats including Dolby TrueHD and DTS-HD Master
- MCACC Room Tuning: The room calibration feature, Advanced Multi-Channel AcoustiC Calibration (MCACC) works to significantly upgrade sound playback quality in any room configuration. Working hand-in-hand with AIR Studios professional sound engineers, MCACC is directly infused with the audio reproduction philosophies of these studio experts. A quick one-touch command begins an equalization process that optimizes a room?s acoustics by making subtle adjustments to a connected speaker system, neutralizes the sound field of the listening area and fine tunes for exceptional sonic performance. Utilizing phase control technology, the new receivers can eliminate signal distortion that are sometimes caused by low frequency sound sources and ensure audio arrives at the listening position in sync
- Network Entertainment: The newest generation of Pioneer?s streaming function now offers access to the Sirius Satellite Radio and Rhapsody subscription music service.
Taking a cue from the Elite SC-09 flagship model, the newest models utilize unique Separated Component and Direct Construction techniques, featuring improved isolation between the pre-amplifier and amplifier sections.
Pioneer outfits all four A/V receivers with a series of home integration specifications:
- Multi-room, multi-source capability: All four models serve as the entertainment centerpiece of a minimum of 2 zone applications, and consumers can even step-up to third zone AV with the VSX-23TXH. For ultimate HD home theater performance, the SC-27 provides a 2nd Zone Component video output for multi-zone HD integration.
- Dedicated custom installation website support for immediate access to additional control codes
- Dual HDMI outputs for two video devices simultaneously (VSX-23TXH and above
- Detachable power cord: All four Elite models now offer installers increased flexibility to fit the receivers in an array of room, rack, and cabinet spaces.
- RS232 port for PC and third-party control protocols and modules
The Pioneer Elite VSX-21TXH and VSX-23TXH will begin shipping in July 2009 for the suggested retail prices of $700 and $900, respectively. Pioneer?s Elite SC-25TXH and SC-27 are shipping in August 2009 with the suggested retail prices of $1700 and $2000, respectively.