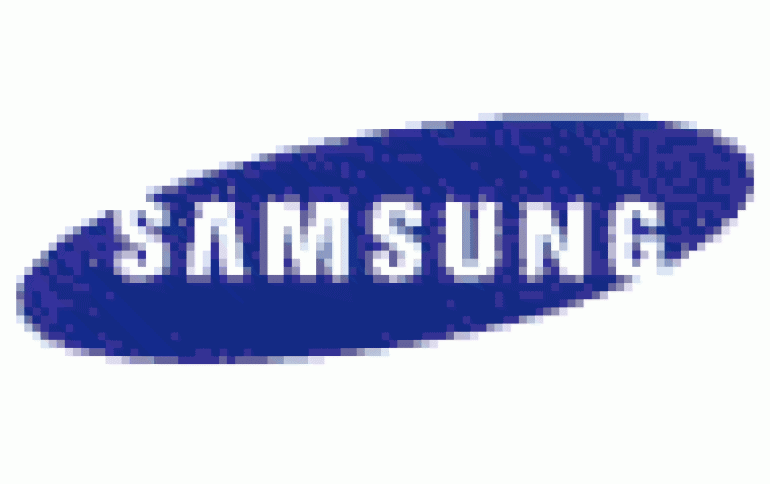 Motorola may benefit from Samsung slump
Motorola may have gotten a Christmas present from rival mobile phone maker Samsung.
the Asian company was slow to beef up its product portfolio in time for the holiday season, giving Motorola's newest feature-rich phones an edge, analysts said.
South Korea-based Samsung on Friday reported a slump in fourth-quarter profit. Its margins have been hurt by a price war with Finnish rival Nokia, which analysts said may be recovering lost ground.
But more important to Motorola, which typically doesn't compete on price, Samsung has been losing favour with some service providers, who demand a constant flow of new features to maintain consumer interest.
In the fourth quarter alone, Motorola unveiled about 20 new phones worldwide in an attempt to sharpen its design edge. At the top of the list was the company's ultra-slim Razr V3, heavily marketed in recent months. The model is billed as the world's thinnest flip phone, weighing in at around 80g.
Analysts said that publicity has helped draw consumers to Motorola's overall portfolio, which also includes more affordable models such as the V265, which features a camera, advanced speech recognition and the ability to download games.
Analysts have criticised Samsung's sluggishness in moving new phones to market. American Technology Research analyst Albert Lin said: "We think Samsung will be plagued with problems until they get their new phones out."
"Customers like Verizon are offering less Samsung," Lin said. "Samsung's problems are going to be something that ultimately helps Motorola and Nokia."
The change marks a reversal of fortune for Motorola, which a year ago stumbled in getting camera phones - then a hot new trend - to market in time for the holidays, which helped the competition.
Samsung said it expects margins to bounce back in the first quarter as it sells new handset models at higher prices.
For now, its weakness could help Motorola beat Wall Street estimates when it reports fourth-quarter earnings on Tuesday.
Loop Capital Markets analyst Ren Zamora, who rates Motorola shares "outperform", said: I think that they [Motorola] are going to have a good quarter. I still think this holiday selling season was strong. People like Motorola and Nokia and Sony Ericsson had opportunities to gain."
Analysts on average expect Motorola to report earnings of 24 cents a share, up from 20 cents a share earlier. Sales are seen rising to $8.45bn from $8.02bn a year ago.
Motorola declined to comment.
Motorola's share of the global handset market stood at 13.4 per cent at the end of the third quarter, according to Gartner Dataquest, placing it third worldwide. Nokia, the market leader, had roughly 30.9 per cent, while Samsung had 13.8 per cent.
From Reuters / silicon.com