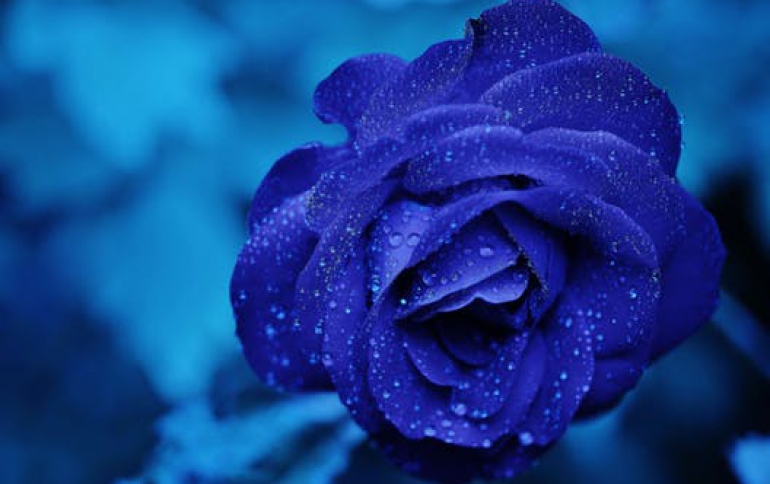 Motorola Introduces The Krave ZN4 Touchscreen Phone
Motorola unveiled today the Krave ZN4, the company's first touch-sensitive phone to be sold by Verizon Wireless, as both companies look to compete with Apple's iPhone.
Motorola, which has been losing ground in the cell phone market as it has failed to come up with a hit phone to replace its once-lauded Razr, said the Krave ZN4 would go on sale on Tuesday for $149.99 after rebates to customers who sign a two-year contract with Verizon Wireless.
Motorola Krave combines a flip design with the excitement of touch and haptic feedback. Without opening the phone, the flip provides customers with one-touch access to features and services such as watching V CAST Mobile TV1, accessing photos, playing music and viewing incoming messages.
V CAST Mobile TV and V CAST Video - Watch videos for both services in landscape mode on the phone?s 2.8" display. V CAST Mobile TV offers broadcast-quality, full-length TV shows; V CAST Video offers snack-sized video clips, including sports highlights, breaking news, entertainment, weather and more.
V CAST Music with Rhapsody. - More than 5 million songs are available on V CAST Music with Rhapsody purchase full songs over-the-air; download the master copy of songs to their PCs, free of digital rights management software; and sync favorite tracks, albums and playlists from their PCs to their phones using a USB cable (sold separately). The phone supports Bluetooth stereo technology for listening to music, a 3.5 mm headset jack, and up to 8 GB microSD optional removable memory.
VZ Navigator - Provides visual and audible directions to destinations, including businesses and other points of interest, maps of locations and offers the ability to share directions with others.
Visual Voice Mail - Delete, reply and forward voice mail messages without having to listen to prior messages or voice instructions.
The dedicated camera key on Motorola Krave provides quick access to a touch-controlled 2.0 megapixel camera. The accelerometer detects the movement when the phone rotates and changes the display, making it easy to catch landscape and portrait shots, as well as capture and view video.
The phone has also an HTML browser and supports Bluetooth wireless pairing so customers can pair their phones with the following profiles: headsets, hands-free for car kits, dial-up networking, stereo, phonebook access, basic printing and imaging, object push for vCard, and file transfer.
Motorola Krave ZN4 is available for $149.99 after a $50 mail-in rebate and a new two-year customer agreement. Existing customers will receive the rebate in the form of a debit card; upon receipt, customers may use the card as cash anywhere debit cards are accepted. Monthly access packages for V CAST Mobile TV, V CAST Video and V CAST Music with Rhapsody range from $13.00 to $15.00 per month; Visual Voice Mail is available for $2.99 monthly access, while VZ Navigator is available for $9.99 monthly access. Other charges may apply when downloading or using applications.
Specifications:
Talk/Standby time: 500 hours of standby time; 250 minutes talk time
Bands/Modes: RF: CDMA EV-DO 800/1900; CDMA 1X/EV-DO
Size: 130g
Dimensions: 51x105x19 mm
Battery: 950.00 mAh
Connectivity: Class 2 Stereo Bluetooth wireless technology3, 3.5mm, USB 2.0 HS
Display: 2.8" 240x400 65k TFT; flip resolution 240x320
Messaging: EMS, MMS, SMS, Email (Brew App) IM (Dwnld BREW), OW 7 (WAP 2.0), BREW 3.1.41
Audio: AAC, AAC+, AAC+ Enhanced, AMR NB, MIDI, MP3,WMA v10, WMA v9
Video: Capture/Playback/Streaming1, H.263, H.264, MPEG4,WMV v9
Camera: 2.0 megapixel camera, Digital Zoom, Fixed Focus
Memory: Up to 8GB microSD optional removable memory, 130MB user available memory