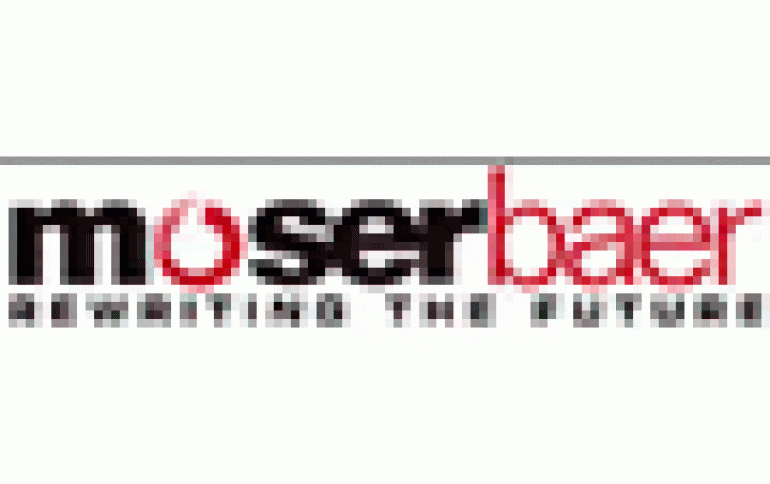 Moser Baer Enters Optical Disc Drive Market
Moser Baer India Ltd has entered the PC peripherals market with the introduction of its first DVD writer, partnering with Philips and Lite-On Digital Solutions. The Indian company already has a significant presence in the optical media storage market. The new drive comes under the 'Moser Baer Lite-on' brand.

Moser Baer EVP Bhaskar Sharma said, "The launch complements our existing optical media business and we are hoping that by leveraging our established strong brand equity we will emerge as a front runner with a significant market share in this segment too."

CMD Deepak Puri said, "It has been our constant endeavor at Moser Baer to reach out to our potential and existing target customers with high quality products in various segments. We see a lot of potential and latent demand in the PC peripheral market in India and Moser Baer will carve a niche for itself in this segment too. Our commitment towards providing products that are high quality and value additive have always heightened our existing and emerging businesses of blank optical photovoltaic to entertainment and now to PC peripherals."

The market size for these devices is 500,000 units a month, Moser Baer said in a statement announcing its foray into the segment. According to an official release, the IT vertical industry (PCs and notebooks) is presently pegged at Rs 200 billion and the PC peripheral industry is worth Rs 120 billion. The company with its entry into the ODD Market in the form of combo drives and DVD writers plans to capture 20 percent of the optical disk drive market.