Microsoft Universal Foldable Keyboard Released
The new Microsoft Universal Foldable Keyboard – a portable and ultra-thin keyboard designed to work with any of your devices - it now available for purchase starting at $99.95 (U.S.). This keyboard doesn't just work with Windows devices – it also works with Apple and Android devices too. It can be set up within seconds after being paired via Bluetooth 4.0. You can even have it connected to two supported devices simultaneously and switch between the two.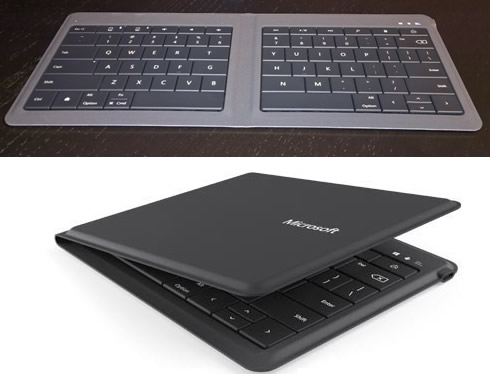 It's a full-size keyboard that is only 5mm thin. It's also spill-resistant – the keys are water repellent and the fabric helps protect against other accidents.
The Microsoft Universal Foldable Keyboard also comes with a built-in rechargeable battery which gives you up to 3 months of usage on a single charge. So when you need to charge it simply connect it to your PC using the micro USB cable included in its packaging.