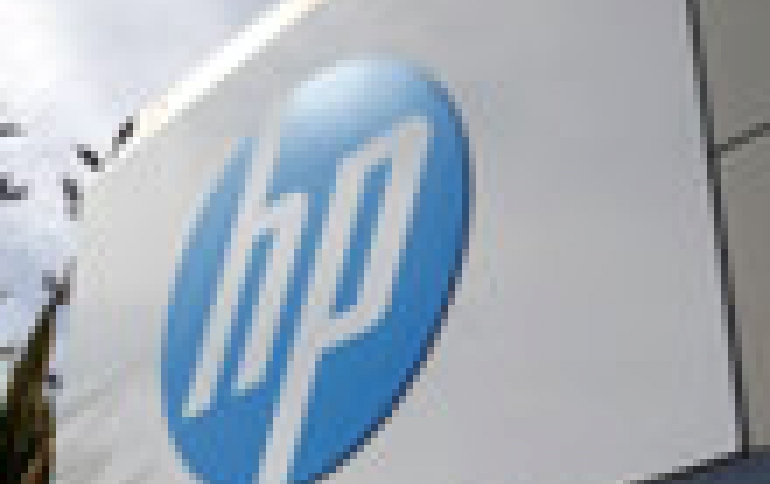 HP to Deliver hardware, solutions and services to support Windows 10
HP unveiled a set of offerings – including devices, solutions and services – that complement Windows 10 to deliver a deep level of security. Windows 10 delivers improved user features, including the return of the Start menu and an interface that easily works with both touch and non-touch devices.
Windows 10 also includes a host of security enhancements to address modern security threats, including Device Guard, Windows Hello and Microsoft Passport, which provide malware protection and authentication.
One area that remains a potential attack vector is the root, or BIOS: a privileged piece of software generally ignored by users, and if compromised undetectable by anti-virus software. Attacks on the BIOS have given hackers free reign over the system, including the installation of key logging software and other nefarious activity.
HP is offering a self-healing BIOS-level protection with HP Sure Start. This solution checks the BIOS before the operating system boots to ensure the BIOS has not been tampered with and resets the BIOS to its original state if an issue has been detected.
Available on HP's Elite line of notebooks and HP ZBooks, HP Sure Start combines with Device Guard in Windows 10 Enterprise to secure HP devices at the OS- and BIOS-level against security threats posed by viruses and malware attacks. This technology restores productivity and reduces IT help calls in the event of a BIOS attack or corruption.
Identity and data automation and security policy management are vital areas businesses can invest in to make sure their information and assets are protected. To address these areas, HP offers several security and manageability solutions for businesses, including:
HP Client Security, a suite of pre-installed, integrated solutions that delivers out-of-the box functionality for IT to easily manage and deploy endpoint protection. This offering is designed to safeguard devices by controlling access to ports and storage devices, including disk encryption; preventing unauthorized access to hard drives; and protecting user identities via password protection and user rights management.
Multi-factor authentication for ease in enrolling and managing a variety of options for device and system sign-on. HP's credential support includes passwords, smart cards, Bluetooth, PIN and fingerprint matching performed inside the hardware, making it hard for rogue software to compromise the biometric match. The majority of HP's commercial notebooks include hardened fingerprint readers, which gives a more secure input option for Windows Hello than non-hardened fingerprint readers.
HP Touchpoint Manager strengthens and simplifies enforcement of security and mobility policies by enabling organizations to deploy a single, unified security model across PCs and mobile devices4. This means that apps, security policies and out-of-date software can be automatically updated and alert IT when something has been compromised or an issue is detected.
Beginning in mid-August into October, the company's existing commercial offerings will ship with the option of Windows 10 pre-installed.
HP devices available with Windows 10 include:
The new BANG & OLUFSEN limited edition of the HP EliteBook Folio 1020. Building on the thin and secure business-class notebook with Windows 10 and BANG & OLUFSEN AUDIO, the device takes advantage of Cortana and Skype for Business to enable collaboration with dual-array microphones, noise-cancelling software and HD webcam. The BANG & OLUFSEN limited edition of the HP EliteBook Folio 1020 is expected to be available in the fall.
The recently announced thin and light HP Pro Tablet 608. The tablet has a 4:3 aspect ratio panel that provides a combination of connectivity and performance. HP Pro Tablet 608 is expected to be available in August, starting at $429, or as low as $15.40 per month for three years through HP Subscription, with HP three-year Advanced Exchange Care Pack.
HP also offers a variety of support and services available today for businesses of all sizes to help make the migration to Windows 10 as easy as possible.
For SMB customers, HP is offering HP Subscription8 – a new way for customers to access the latest PC technology for a monthly fee. HP Subscription gives SMBs the ability to select a bundle of hardware, software and services designed for ease of use and more predictable refresh every two to three years.
For large corporate and enterprise organizations, HP will offer a full suite of services, including client configuration and deployment services, to help customers migrate and transform to Windows 10.
For Windows 10, HP is providing the channel a blueprint to drive customer migrations, including:
Partner education and training, along with competency branding
Development support for marketing plans, along with additional marketing funds to support Windows 10 migration efforts with customers
Co-branded marketing assets and other co-marketing materials
Partner incentives, including new business opportunity boosters, and other incentive programs