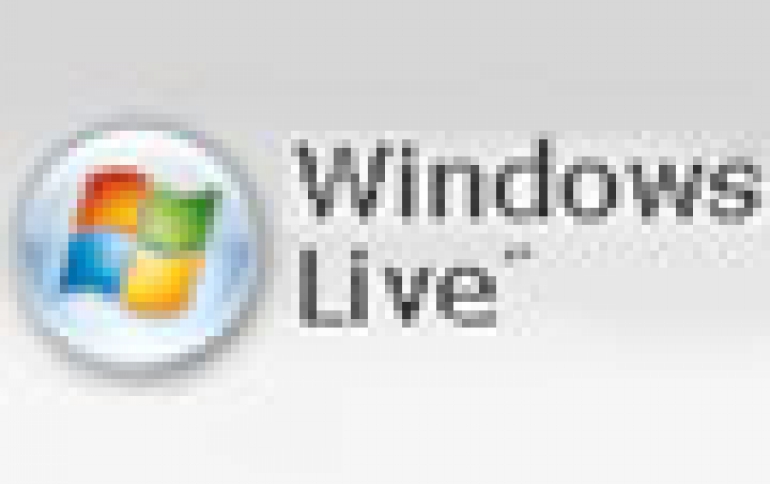 Microsoft Launches Windows Live Hotmail Worldwide
Microsoft today announced that Windows Live Hotmail, the successor to MSN Hotmail, is launching globally in 36 languages. Microsoft describes Windows Live Hotmail as the most significant upgrade for Hotmail since it pioneered the webmail industry in 1996. Windows Live Hotmail promises to deliver a safer, more powerful and productive e-mail experience than previous versions with flexible access via the Web, on a mobile phone or with an e-mail client. Microsoft also announced that later this month Windows Live Hotmail customers will be able to access their Windows Live Hotmail e-mail and contacts for free using Microsoft Office Outlook 2003 or Office Outlook 2007 via the new Microsoft Office Outlook Connector beta.

As Windows Live Hotmail begins rolling out on May 7 and continues over the coming days, consumers will be able to visit http://www.hotmail.com to sign up for a new Windows Live Hotmail account. Current MSN Hotmail customers can also update their existing account to Windows Live Hotmail by logging into their account and clicking on the green Join Windows Live Hotmail button.

Today?s Windows Live Hotmail customers don?t necessarily sit behind a computer screen all day. Microsoft has developed new technologies to meet their needs:

- Outlook Connector. Available later this month in 11 languages worldwide, the new Microsoft Office Outlook Connector beta will enable people to view and manage their Windows Live Hotmail account from Outlook for free, with full contact, e-mail and e-mail folder synchronization.

- Mobile. Using Windows Live Hotmail for mobile (http://mobile.live.com), customers can access their e-mail when they are on the go on a Web-enabled mobile phone or PDA. In the future, Windows Mobile customers will receive a richer online and offline Windows Live Hotmail experience with Windows Live for Windows Mobile, which will ship with Windows Mobile v6.

In the coming weeks, Microsoft will also introduce an additional e-mail client option for Windows Live Hotmail with the release of Windows Live Mail beta, a free consumer e-mail client available via download that will be a successor to Outlook Express and Windows Mail on Windows Vista.

Windows Live Hotmail also offers right-click and drag-and-drop capabilities, preview pane customization and auto-complete addressing. Windows Live Messenger is built into Windows Live Hotmail so users can see from their inbox if their Messenger contacts are online. If a contact is online, customers can begin a conversation with the contact directly. User's inbox storage size starta at 2 GB.

In addition, when an e-mail message arrives in the Windows Live Hotmail inbox after safety checks, the safety bar at the top of each e-mail message will give a visual cue of the status of the e-mail: white indicates the e-mail is from a known sender, yellow indicates the e-mail is from an unknown sender and red indicates the e-mail is potentially fraudulent.

With one click on the "mark as unsafe" link, users can also automatically delete junk e-mail messages, block any future e-mail messages from that junk e-mail sender, and report the junk e-mail sender to Microsoft?s spam filters to help protect others.