Microsoft to Buy Bonsai to Build 'Brains' for Autonomous Systems
Microsoft is taking another major step forward in the company's vision to make it easier for developers and subject matter experts to build the "brains"- machine learning model for autonomous systems of all kinds with the signing of an agreement to acquire Bonsai.
Based in Berkeley, California, and an M12 portfolio company, Bonsai has developed a new approach using machine teaching that abstracts the low-level mechanics of machine learning, so that subject matter experts, regardless of AI aptitude, can specify and train autonomous systems to accomplish tasks. The actual training takes place inside a simulated environment.
The company is building a general-purpose, deep reinforcement learning platform especially suited for enterprises leveraging industrial control systems such as robotics, energy, HVAC, manufacturing and autonomous systems in general. This includes machine-teaching innovations, automated model generation and management, a host of APIs and SDKs for simulator integration, as well as pre-built support for leading simulations all packaged in one end-to-end platform.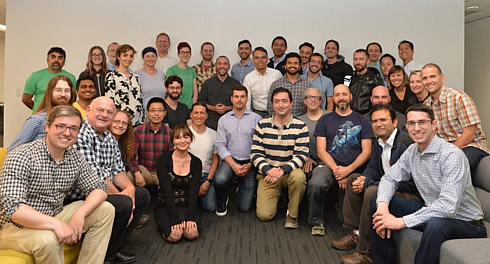 Microsoft says that Bonsai's platform combined with simulation tools and reinforcement learning work in Microsoft Research will offer a simpl and rich AI toolchain for building any kind of autonomous system for control and calibration tasks. This toolchain will compose with Azure Machine Learning running on the Azure Cloud with GPUs and Brainwave, and models built with it will be deployed and managed in Azure IoT.
Last fall, Bonsai established a new reinforcement learning benchmark for programming industrial control systems. Using a robotics task to demonstrate the achievement, the platform trained a simulated robotic arm to grasp and stack blocks on top of one another by breaking down the task into simpler sub-concepts. Their technique performed 45 times faster than a comparable approach from Google's DeepMind. Then, earlier this year, they extended deep reinforcement learning's capabilities beyond traditional game play, where it's often demonstrated, to real-world applications. Using Bonsai's AI Platform and machine teaching, subject matter experts from Siemens, with no AI expertise, trained an AI model to autocalibrate a Computer Numerical Control machine 30 times faster than the traditional approach.