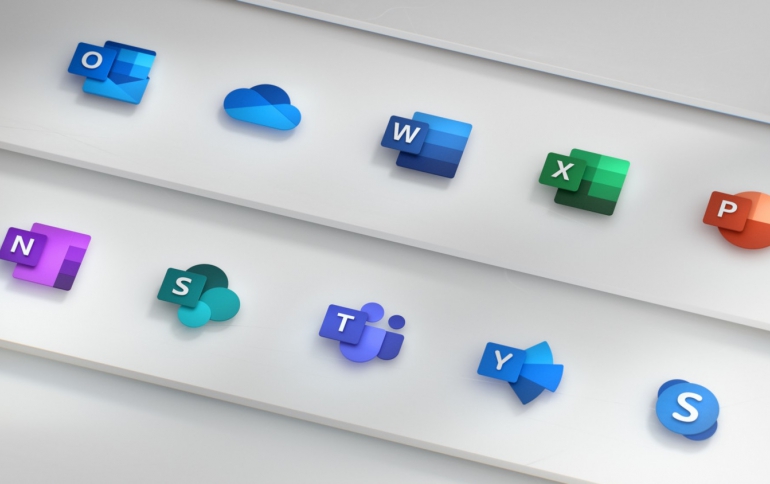 Microsoft's new Office Logos Rolling Out in the Following Months
Microsoft has redesigned the office logos adding elements of the company's Fluent design.
The company has not made any significant changes to its Office app logos since 2013 -- when selfies were new enough to become Oxford Dictionaries' Word of the Year and emojis were new enough to be considered buzzworthy.
As office is transforming into a collaborative suite that lets you work together in real-time from almost any device, featuring AI elements, the app's logos should
reflect these product changes, according to Jon Friedman, Head of Microsoft Office design.
Strong colors have always been at the core of the Office brand, and new icons are a chance to evolve our palette. Hues that are bolder, lighter and friendlier. Microsoft's design team decouples the letter and the symbol in the icons, essentially creating two panels (one for the letter and one for the symbol) that can be can paired or separated. Separating these into two panels also adds depth, which sparks opportunities in 3D contexts. In addition, whereas prior Office icons had a document outline for Microsoft Word and a spreadsheet outline for Excel, Microsoft now shows lines of text for Word and individual cells for Excel.
Similarly, Microsoft changed the letter-to-symbol ratio. Traditionally, the letter occupied two-thirds of the icon, and the symbol took up one-third. Microsoft's design team changed this ratio to now emphasize the symbol.
Our new icons will begin rolling out across platforms in the coming months, starting with mobile and web.