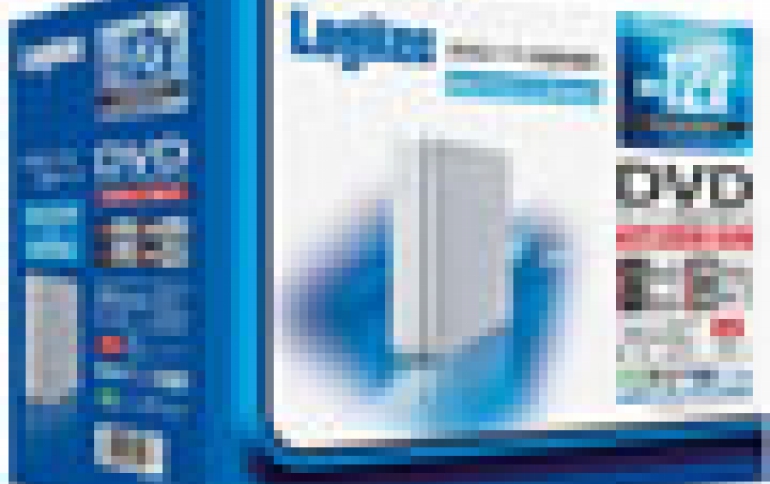 Logitec Presents First 12x DVD-RAM Burner
Japanese Logitec announced its first external optical drive in Japan that burns DVD-RAM at 12x, DVD+ or -DL at 8x and DVD+R/-R at 16x. The external DVD-RAM is powered by the Panasonic technology. Logitec plans to release two versions of the drive. The LDR-MA16FU2/WM will come with a dual USB 2.0 and FireWire interface, offering compatibility with both Windows and Mac OS X users. The USB 2.0 version of the drive, called LDR-MA16U2, will be also available in the Japanese market at the same time, by the end of March. The drives will cost 16,380 Yen ($139) and 14,175 yen ($121) respectively, according to Logitech.
Basic specifications of both drives include 12x recording for DVD-RAM (Class 1, DVD-RAM Ver.2.2 media only, read more
here
), 8x for DVD+R/-R DL, 16x for DVD+R/-R, 8x for DVD+RW, 6x for DVD-RW and 48x/32x for CD-R and CD-RW media. Of course, the drive is able to read DVD-RAM Ver.2.2/2.1/2.0 media too (5x and 3x). For increased compatibility with DVD players, the drives suport the Booktype setting for DVD+R media.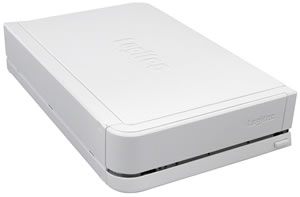 Basic Specifications:
Write speeds (USB 2.0 or Firewire)

DVD-RAM: 12x (Ver.2.2)
DVD+R DL: 8x/6x/x/2.4x
DVD+R: 16x/8x/4x/2.4x
DVD+RW: 8x/6x/4x/2.4x
DVD-R DL: 8x/6x/4x/2x
DVD-R: 16x/8x/4x/2x
DVD-RW: 6x/4x/2x
CD-R: 48x/40x/32x/16x/8x
CD-RW: 32x/24x/10x/4x

Read Speed (USB2.0 or Firewire)

DVD-RAM Ver.2.2: 12x max
DVD-RAM Ver.2.1/2.0: 5x max
DVD-ROM (2 layer): 8x max
DVD-ROM (1 layer): 16x max
DVD+R DL: 8x max
DVD+R : 10x max
DVD+RW: 8x max
DVD-R DL: 8x max
DVD-R : 10x max
DVD-RW: 8x max
DVD video: 8x max
CD-ROM, CD-R and CD-RW: 40x max

Average Access times

DVD-RAM: 270ms
DVD-ROM: 140ms
CD-ROM: 130ms

Buffer memory

2MB

External size (W× D× H)

162×265.5×52.3mm

Weight

1.6 Kg