LG Unveils World's Slimmest full HD LCD Smartphone Panel
LG Display on Thursday unveiled what it claims to be the world's slimmest full HD LCD panel for smartphones. The 5.2-inch FHD IPS-LCD panel is only 2.2 millimeters thin enabling sleeker and lighter smartphones.
The panel will also provide larger visible display space on smartphones, and features a 20% improved brightness as well a 70% improved color accuracy compared to LG Display's previous FHD LCD panel. With a brightness of 535 nits at maximum, LG Display's panel outperforms all current mobile Full HD LCD panels. Finally, measuring contrast in real-life surroundings with Ambient Contrast Ratio results in a reading of 3.74:1 based on 10,000 lux, confirming the high performance of the panel even in strong outdoor sunlight conditions. Testing firm Intertek has officially certified these results.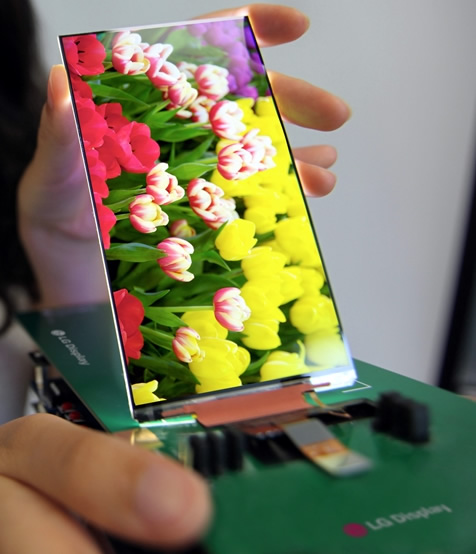 Key to realizing the slimm panel is LG Display's Advanced One-Glass-Solution (OGS), the latest touch technology enabling touch screen, developed and applied to the new panel for the first time. Dual Flexible Printed Circuits, have been inserted between the panel and touch film, reducing the number of lines on the panel by more than 30 percent. Utilization of a direct bonding system has also resulted in Optical Clear Resin between the panel and touch film for greater brightness.
LG Display said the new panel with a 2.3 millimeter bezel has a resolution of 1920 x 1080, and also has "enhanced outdoor readability," meaning that users of the new display can easily read in sunlight.
The new panel will be mounted on the Optimus G2 to be released next month by LG Electronics.
LG has been pushing the envelope when it comes to smartphone and tablet display technology. Last month, the company announced it was beginning the mass production of flexible and unbreakable smartphone display panels.