2. Package
The LG L246WH-BN can be considered as an affordable 24" LCD monitor available for 410~440 Euro (+shipping), as found in several online stores. As I was navigating across the online stores, I also found the LG L246WP-BN, which is a different model than the one we have here since it is has a different panel (P-MVA).
The retail box are includes:
1x Power Cord
1x D-Sub 15 cable
1x DVI to HDMI cable
1x USB Cable
What you will not find is an HDMI-to-HDMI cable. Although such a cable does not cost that much, it would be nice if LG had included one in the package.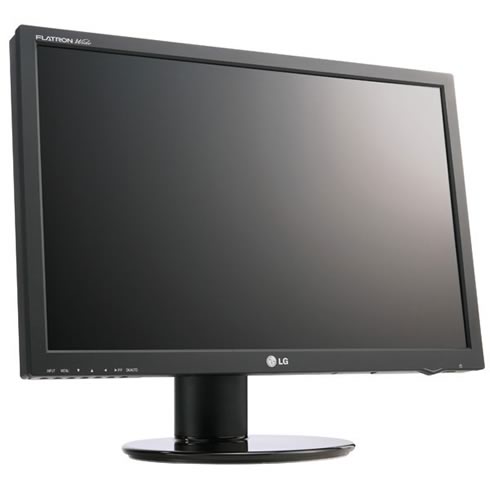 The LG L246WH-BN looks huge compared to a 19" LCD monitor.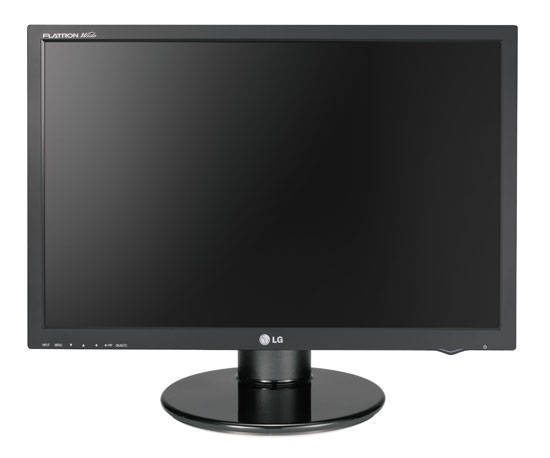 Below you can see the various buttons that are used to control the main functions of the monitor. Pushing a button gives you back a slight "click", but we would prefer a more ergonomic design here.
At the rear side we we find the USB, D-Sub15, Component, HDMI ports.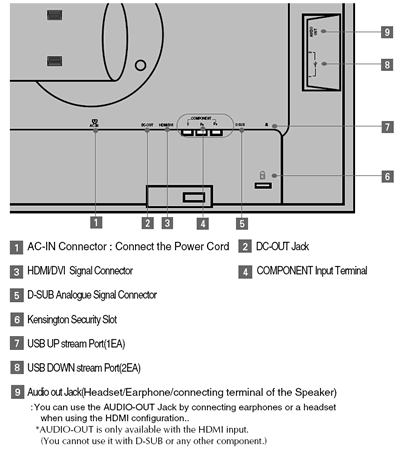 On the left side there are two USB inputs and of course a headphone jack for listening to HDMI audio.