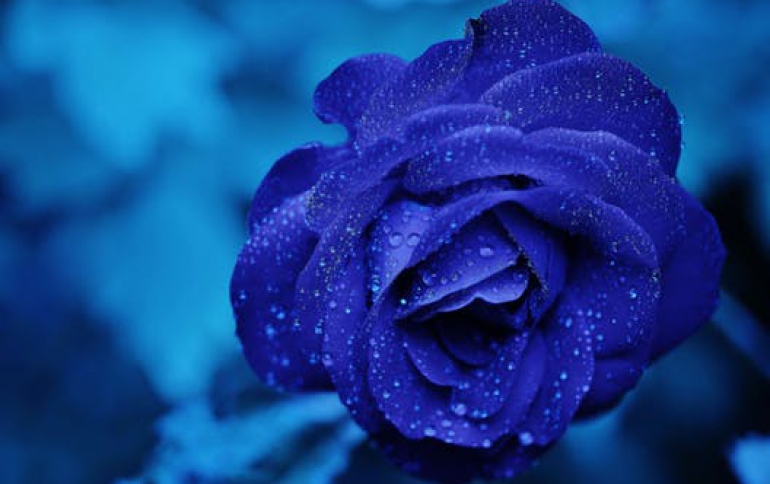 LG Introduces NANO FULL LED HDTV Series And New INFINIA Plasma Line
LG Electronics today unveiled the next generation of flat-panel televisions featuring NANO Lighting Technology as well as its expanded family of plasma HDTVs for 2011 headlined by the Full HD 1080p INFINIA PZ950. NANO FULL LED series

Two new NANO FULL LED series (LW9500 and LW7700) feature LG's NANO Lighting Technology for a clear, bright and smooth picture. Extremely thin film printed with a proprietary light dispersion pattern and combined with a full array of LEDs disperses light more evenly across the screen, creating pictures that are brighter and more uniform than conventional edge-lit LED sets. What?s more, an Anti-Reflection Panel on the screen minimizes reflection from external light sources, including sunlight.

The LW9500 and LW7700 boast improved localized dimming in both 2D and 3D with their Micro Pixel Control. By manipulating individual LED blocks, Micro Pixel Control adds even greater range and life to colors, from the deepest, darkest blacks to the most natural colors. The LW9500 is further enhanced by LG's TruMotion 480Hz, while the LW7700 features LG's TruMotion 240Hz, both of which deliver super-fast processing rates for moving images making them virtually blur-free.

Both the LW9500 and LW7700 deliver LG?s best 3D images yet. By ensuring a more uniform distribution of light from the LED backlight panels, the NANO series illuminates the screen more effectively, for high quality 3D pictures. The 55- and 60-inch class models pack in 288 local dimming blocks, while the 47-inch class model has 240 local dimming blocks.

LG's NANO FULL LED series is expected to join an elite group of LED LCD HDTVs that have achieved THX 2D and 3D Display Certification.

The INFINIA NANO FULL LED series boasts a connectivity package with a variety of entertainment options, including the brand new LG SmartTV. LG has also incorporated the Digital Living Network Alliance (DLNA) technology across all of its SmartTV-enabled HDTVs.

The LW9500 is available is 60- and 55-inch class sizes and the LW7700 is available in 55- and 47-inch class sizes.

2011 Plasma line

LG also announced its expanded family of plasma HDTVs for 2011.

The INFINIA PZ950 ? with its added online content options through LG SmartTV with Magic Motion Remote for easy navigation, THX Certified 3D display and picture-enhancing technologies represents the pinnacle among the more than a dozen new 2011 plasma models from LG Electronics.

Two of LG's new plasma lines, PZ950 and PZ750 series (each available in both 50- and 60-inch class sizes), come with the new LG SmartTV function. Making navigation easier is LG?s "magic motion" remote control. This gesture-based remote provides a simple way to control the TV as well as LG SmartTV apps. In addition, a free app for iPhone and Android-based smart phones will provide an additional way to control the set, including a full QWERTY keyboard.

The PZ550 series (available in 50- and 60-inch class sizes) includes online media options from content partners including Netflix, CinemaNow, VUDU, Picasa and many more with LG NetCast 1.0. Providing easy options for connecting to the Internet, in addition to the wired Ethernet jack, all internet-capable sets can integrate into a wireless home network by using a USB wireless broadband adaptor (Included with PZ950, sold separately for other models).

All LG?s internet-capable plasmas have incorporated the Digital Living Network Alliance (DLNA) technology.

Four of LG's new plasma series (PZ950, PZ750, PZ550 and PW350 series) incorporate 3D capability, working with the use of active shutter glasses and an RF emitter built into the television. They also incorporate 2D to 3D conversion, which is user-adjustable so consumers can watch almost anything with a 3D effect. The PZ950 and PZ750 have achieved THX 2D and 3D Display Certification.

All of the new plasma series include LG?s 600Hz Sub-field Driving to ensure that all the action is delivered smoothly with virtually no motion blur. The flagship PZ950 also includes the TruBlack filter for enhanced black levels even in brightly lit conditions. Further, it features LG's striking INFINIA Design, with a depth of less than 2 inches and a bezel measuring just 1.18 inches wide. Other 2011 models (PZ550, PW350, PV450, and PT350) include LG's TruSlim Frame, which cut the bezel to less than 1-inch thin.

With class sizes ranging from 42- to 60-inches, LG's plasma HDTV models are all built with LG?s four technologies:

* Picture Wizard: Provides consumers with an easy-to-use seven-step calibration process that allows them to change picture settings without hiring an expert.
* Intelligent Sensor: Automatically calibrates and optimizes brightness, contrast, white balance and color, based on the brightness and color temperature of lighting in the room.
* Clear Voice II: An enhancement to Clear Voice, this feature customizes volume settings by 12 distinct voice zoom levels.
* AV Mode II: Includes three AV modes preset to optimize picture and sound settings based on Cinema, Sports or Game content, which can be easily set with the remote control.