Kingston HyperX 120GB SSD review
7. Summary
Let's summarize our findings. The Kingston Hyperx 120GB was the top performer at the ATTO benchmark, being the highest rated 120GB SSD we have tested so far with more than 510MB/s for write and more than 520MB/s for read , with files larger than 256 KB, in Queue Depth 4. Actually Kingston was accurate if not conservative with its product rating.
The Kingston HyperX SSD's controller architecture that allows for the drive to perform so well in everyday activities also limits it's compressed data file transfers. The SandForce controller compresses all data before it reaches the flash, if that data is compressible. Incompressible data, or data that has already been compressed has been an issue with SandForce controllers but the use of synchronous flash seems to help a lot. The drive's performance with compressible data in sequential read tests was great, while it remained competitive in the corresponding write tests.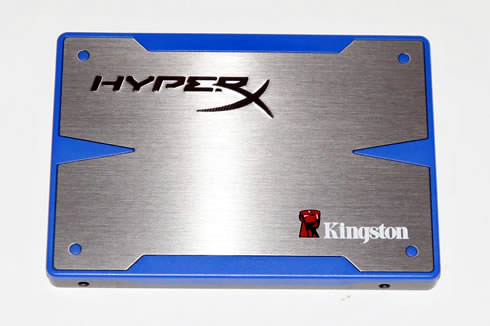 On the other hand, the Kingston drive was slow in random reading of 4k data although it performed decently when writing 4k randomly.
In addition, if you are dealing with demanding tasks that require high IOPs, the Kingston drive will do the job for you and reaches the competition's performance levels.
The Kingston HyperX 120GB SSD achieved some of the best performance recorded to date with a 120GB drive. This is performance that you can see in the transfer speeds and feel in the access times.
The HyperX SSD 120GB is selling for about $200 and as it easily competes for the performance crown with the OCZ Vertex 3 or Corsair Force Series GT, it is possibly one of the fastest money can buy.