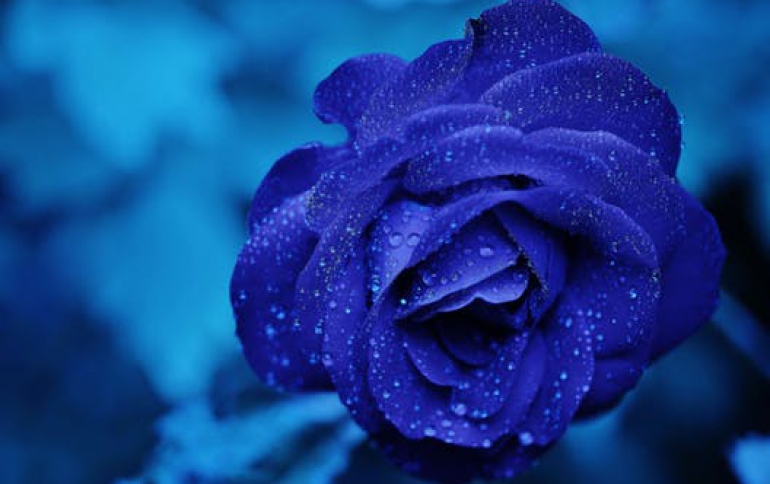 Kingston DCP-1000 PCI-Express NVMe SSD Released
Kingston today announced the DCP-1000 line of high-performance PCI-Express SSDs, designed for data-centers with high bandwidth demands
The half-height add-on card features NVMe PCIe Gen 3.0 x8, speeds of 7GB/s and hardware-based pFail. The drive delivers up to 1.25 million IOPS from a single device, with ultra-low transactional latency and high throughput. In addition, the DCP1000 has flexible drive topology and supports flexible software RAID capability to save on redundant hardware costs. It supports 800GB to 3.2TB from a single HHHL card and can be optimized for performance or redundancy, and a single card can be configured for RAID via the host software.
All models offer sequential read speeds of up to 6,800 MB/s. The 800 GB variant writes at speeds of up to 5,000 MB/s, while the other two models write at up to 6,000 MB/s. The 4K random access performance of the 800 GB variant is 900,000/145,000 IOPS (reads/writes); with the 1600 GB variant belting out 1,100,000/200,000 IOPS, and the 3200 GB variant 1,000,000/180,000 IOPS.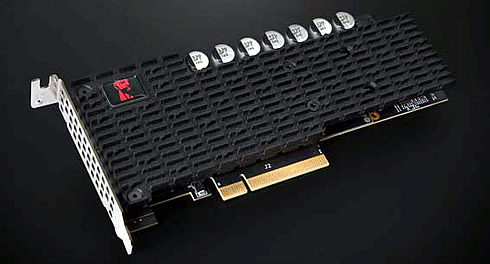 The SSD fast to deploy, using native in-box NVMe drivers specifically
built for PCIe-attached SSDs, and it's plug-and-play with all major operating systems. It has UEFI boot support and low overhead architecture.
The drives come with full-length heatsinks cooling the MLC NAND flash chips and controller, along with a bank of capacitors that provide power-outage data-loss mitigation.
In addition to its standard electrolytic capacitor pFail design, DCP1000's enterprise-class features include ECC data protection and end-to-end data path protection.
Kingston didn't offer pricing or availability information.
SPECIFICATIONS
Form factor: Half Height Half Length PCIe (AIC)
Interface: Non-Volatile Memory Express (NVMe) PCle Gen3 x 8 Lanes
Capacities: 800GB, 1.6TB, 3.2TB

Sequential Read/Write:

800GB - 6,800 / 5,000MB/s
1.6TB - 6,800 / 6,000MB/s
3.2TB - 6,800 / 6,000MB/s

Steady-State Random 4k Read/Write:

800GB - 900,000 / 145,000 IOPS
1.6TB - 1,100,000 / 200,000 IOPS
3.2TB - 1,000,000 / 180,000 IOPS

Latency (Typical): Read/Write 100us / 30us

Endurance: Terabytes Written (Whole Drive):

800GB - 748TB
1.6TB - 1500TB
3.2TB - 2788TB

Endurance: Terabytes Written

200GB - 187TB
400GB - 375TB
800GB - 697TB

Enterprise SMART tools reliability tracking, usage statistics, life remaining, wear leveling, temperature
Power Consumption: 35W (Active)
Storage temperature:-40°C~85°C
Operating temperature: 0°C~70°C
Recommend Airflow: 35°C at 500LFM or 40°C at 600LFM
Dimensions: 168mm x 69mm x 18mm (exclude mounting bracket)
Weight: 209g
Vibration operating: 2.17G Peak (7-800Hz)
Vibration non-operating: 20G Peak (10-2000Hz)
Power Loss Protection: Yes
MTBF: 2 million hours
Warranty/support:Limited 5-year warranty with free technical support