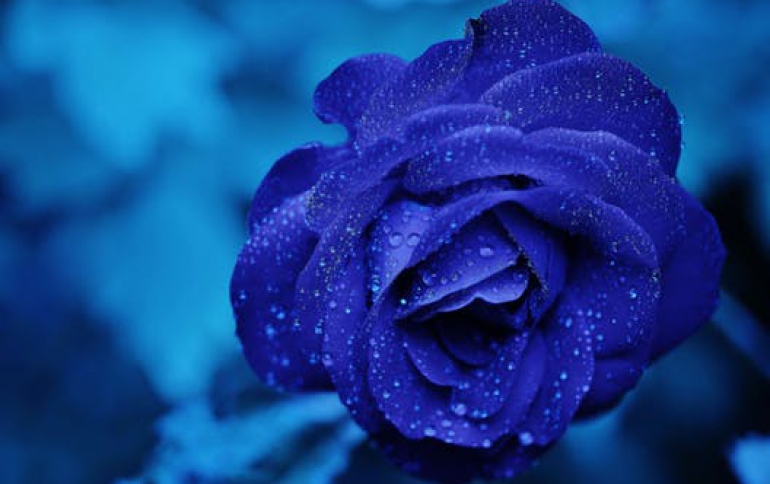 InfoComm 2017: LG Unveils Transparent LED 'Film' Display
LG Electronics today unveiled the LG Transparent LED Film Display. Introduced for the U.S. market at InfoComm 2017 this week in Orlando, the display ushers LG into an entirely new product segment.
The LG Transparent LED Film display (model LAT300MT1) offers eye-catching digital content and information while interacting with its surrounding environment. The LED Film offers over 1,000 nits brightness, with each 480x480mm panel containing 256 LED pixels that support gray-scale tones, offering a good way to display content and information. The product also supports standard and irregular aspect ratios.
At 0.8mm thin, the 30mm Pixel Pitch display can be installed on any existing glass surface using its self-adhesive transparent film. It can be used at indoor and window-facing areas with large glass surfaces such as retail storefront windows, where it draws the attention of passing customers without obstructing the view of the products behind the glass or blocking light from coming into the store.
Other applications include mass transit rail platforms and safety barriers, where it can display digital content and information while interacting with the environment, and lobbies and large public areas where the film can convert ordinary glass into digital signage displays. Even tall glass elevator shafts can be transformed into pillars of graphics and light.
With the ability to connect up to two film panels to the display's bezel kit and support up to 24 film panels through daisy-chain from the unit controller, the LG Transparent LED Film can be scaled to fit a variety of installation environments. Even more, the flexible display works on curved surfaces and in parallel to the bezel, can be cut to size, converting any area of ordinary glass into digital signage.