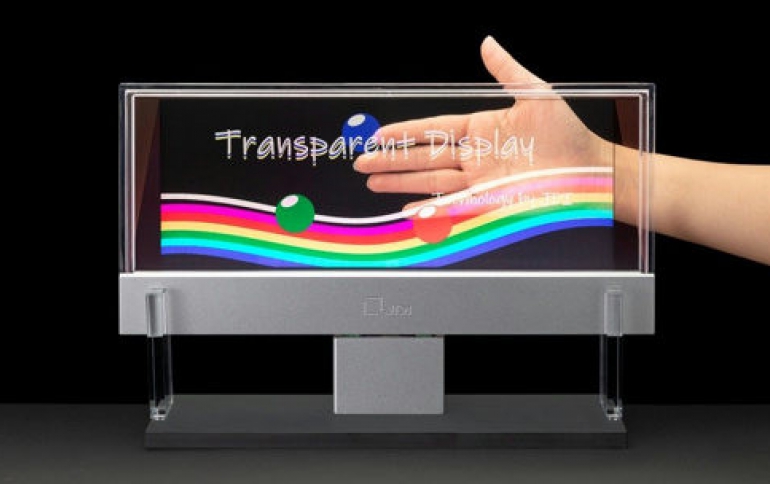 Japan Display to Showcase 12.3-inch Transparent LCD Display at FINTECH JAPAN 2019
Japan Display Inc. (JDI) has developed a 12.3 inch transparent LCD display that will be exhibited at the 29th LCD, organic EL and sensor technology "FINTECH JAPAN 2019" exhibition, held in Makuhari Messe between December 4th (Wed.) and the 6th (Fri.).
In 2017, JDI had developed a 4-inch display utilizing a technology for eliminating color filters and polarizers, which had been required in the LCD displays up to that time. The newly developed display has a transmittance rate of 87% (when not displaying). This means that when the device shows no content, its almost completely transparent. But even when information is diplayed, the viewer can also see though background on the screen.
The new screen is set to enter mass production in FY 2020.
Specifications
Display size: 12.3 inches
Resolution: 1440(H)×540(V)
Pixel density: 125 ppi
Maximum color display: 4,096 colors
Transmittance when not displaying: 87%