2. Features
- Features
16 Channels "All-In-View" Tracking
Cold/Warm/Hot Start Time: 46/34/5 Seconds
Reacquisition Time: <3 seconds
Support Standard NMEA 0183 (V3.01)
Support Power Saving Mode
Compatible with Bluetooth devices with Serial Port Profile (SPP)
Ultra small, sleek and lightweight design, easily fits in your hand
Li-polymer battery lasts for more than 32 hours with Smart Power Control
For our testing purposes, ITerNet sent us the retail package that includes:
the PS3200 GPS receiver
a CD disc with the user's manual and the testing program
a retractable USB cable
a travelers power adapter
a DC cigarette lighter adapter
a Lithium rechargeable battery
anti-slide mat
the users manual
finally a warranty card
The current price for the product is around US$105.00, as found around the net.
The retail package is certainly one of the best looking and most complete packages we have received, after testing many GPS devices.
The contents of the retail package are shown below.
Looking at the device, we can see on the top surface the 3D logo and the on/off slider switch on the side at left. On the top, there are also three LEDs which indicate the various activities of the device.
Below are listed the various conditions and their respective meanings for each of the three LEDs.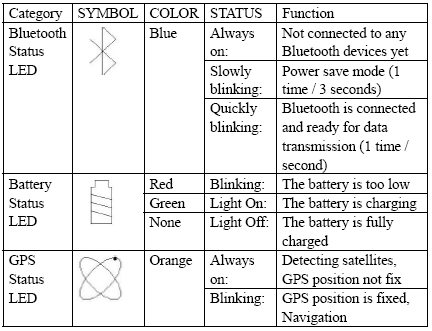 On the left hand side, there is also the external antenna jack, while on the right is the mini USB connection port. Something to note, is that underneath, there are no anti-slide rubber feet, which means that unless you use the included rubber mat (see images further down), your GPS device is going to slide around on your dashboard.
The included Li-Ion battery is rated at 3.7V with 1050mAh capacity.
Removing the battery, we can see some product details for the i-Blue PS3200, including the serial number.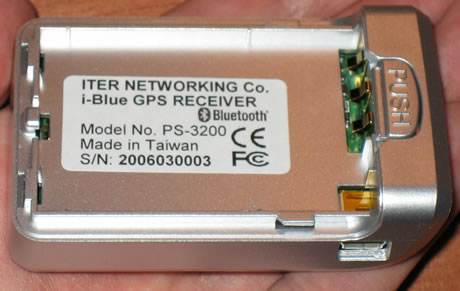 The battery can be easily removed and installed.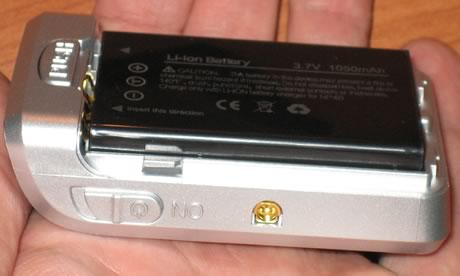 The package includes two chargers, one for AC electrical wall socket and one for the car. Since the device is USB compatible, it can be powered by a PC USB port as well! The included USB cable has very smart design cabling:
As we mentioned earlier, due to the fact that the device does not have and rubber feet or pads, so that it doesn't slide around on your dashboard or any other slippery surface, included is a mat.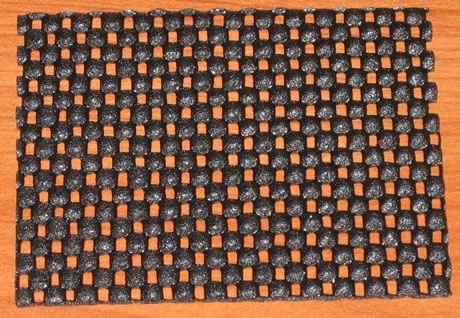 You can use the mat in your car to keep the PS3200 in its place, usually your car's dashboard. However, from our tests, at least with the Audi A4, the device showed better stability without the included mat. It probably depends on where you plan to keep the BT device and the type of surface it will sit on.