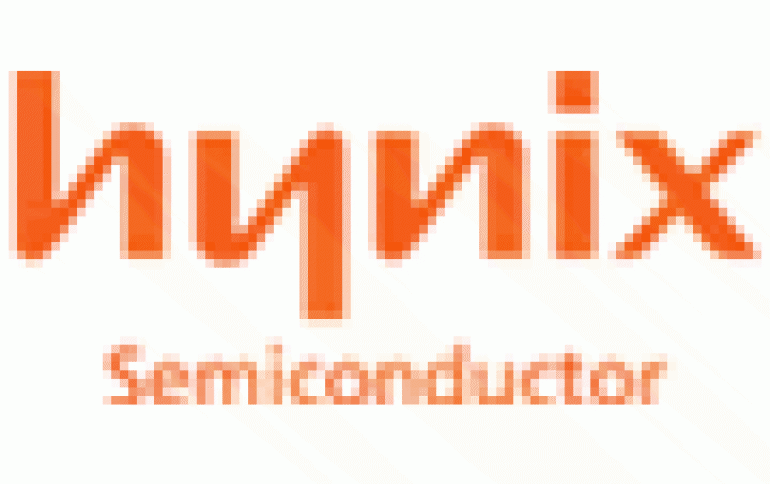 Hynix And HP Work On Next Generation Memory Products, ReRAM
Hynix Semiconductor has entered into a joint development agreement with HP to develop memristor technology in ReRAM (Resistive Random Access Memory), a next generation memory product. The two companies will jointly develop new materials and process integration to deliver ReRAM to market by transferring the memristor technology from research to commercial development. Hynix will implement the technology in its R&D fab. The ReRAM is a product that holds potential to replace the Flash memory currently used in mobile phones and MP3 players and to serve as a universal storage medium - that is, memory that can behave as Flash, DRAM or even a hard drive.
The memristor (see HP Labs developments
here
), short for "memory resistor," requires less energy to operate, can retain information even when power is off, and is faster than present solid-state storage technologies. It was postulated to be the fourth basic circuit element by Prof. Leon Chua of UC Berkeley in 1971 and first intentionally reduced to practice by researchers in HP Labs, the company?s central research arm, in 2006. The technology can also perform logic, enabling computation to one day be performed in chips where data is stored, rather than on a specialized central processing unit.
"The memristor has storage capacity abilities many times greater than what competing technologies offer. By adopting this technology, Hynix expects to deliver new, energy efficient products to our customers," said Dr. S.W. Park, Executive Vice President and Chief Technology Officer of Hynix.
"This agreement brings together HP?s core intellectual property and a first-rate supplier with the capacity to bring this innovation to market in world-class memory on a mass scale," said Stan Williams, HP Senior Fellow and Founding Director of the Information and Quantum Systems Laboratory at HP Labs.
On top of this new agreement with HP, Hynix plans to continue its active R&D in various next memory products including ReRAM in order to strengthen its competitiveness as a leading memory company.
About ReRAM (Resistive Random Access Memory)
A next generation non-volatile memory based on the principle of the difference in a resistance value of a dielectric material by applied voltage. It uses the unique characteristic of the memory where its state changes to on or off depending on the varying resistance value of the dielectric material and stores the digital signals of 0 or 1. It can be adopted in the digital camera, MP3, PDA, memory stick or mobile phone where large memory capacity, low voltage requirement and high speed performance is demanded.