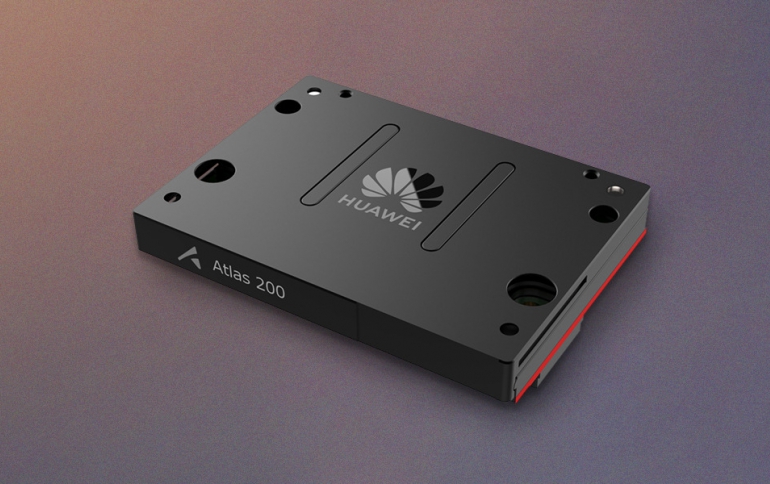 Huawei Launches the Atlas AI Computing Platform
Huawei Technologies Co Ltd launched the 'Atlas' artificial intelligence (AI) computing platform in Shenzhen on Wednesday.
Atlas is powered by Ascend series AI processors, which Huawei unveiled last October.
"Huawei's strategic vision is to work with partners from various industries to bring every person, every family, every organization into a digital world and create a fully connected intelligence world," Hou Jinlong, president of Huawei's Cloud & AI product and service, said at the Huawei Intelligent Computing Congress 2019, held in Shenzhen on Wednesday.
The Atlas 200 AI acceleration module, which is half the size of a credit card, enables real-time analysis of 16-channel high-definition video. It can be installed in such devices as drones and cameras, with a power consumption of only 10 watts.
The intelligent computing platform can be applied in a range of industries, including transportation, medical care, retail and finance.
Huawei set up an intelligent computing business unit in December, with the aim of providing support for the advent of the internet of things era.