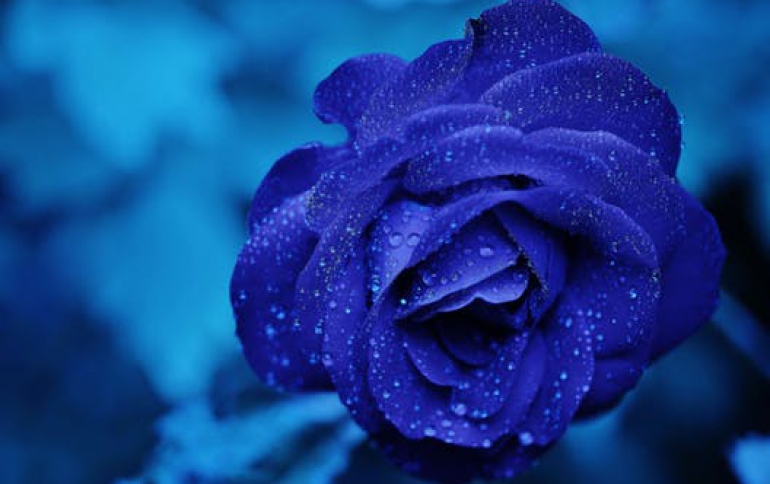 HARMAN Unleashes New Line of Harman Kardon Headphones
HARMAN International announced availability of a new line of Harman Kardon headphones that promise to deliver a performance 'destined to impress music lovers'. In marketing the new line, Harman has put the iPhone and other iDevices front and center in response to consumer listening trends.
The new Harman Kardon headphones include five options: two sound-isolating in-ear models tailored specifically for iPhone use and three on-ear and over-ear styles - including a wireless Bluetooth and noise-cancelling model.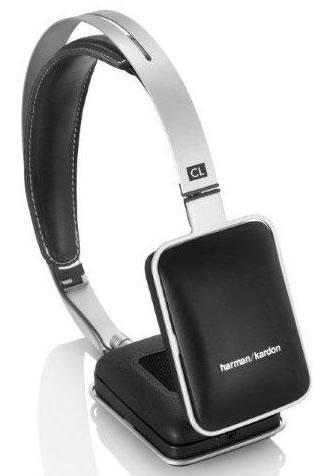 The headphones share several features:
- The three on-ear/over-ear models are framed by a lightweight sand-blasted steel outer band that comes in two sizes so users can swap for the correct fit, while a leather inner band rests on the wearer's head for comfort. Steel hinges accentuate the rugged feel of the headphone frame, which does not include plastic. Leather ear pads float in an enclosed steel frame, with only soft leather touching the listener?s ears. The detachable ear pads are connected by magnets to remove for cleaning or replacement. The headphones include 40mm drivers and have detachable cables. The headphones fold flat to slip easily into a briefcase or bag. Each model includes a carrying case.
- Both in-ear styles were designed for passive noise cancellation so users clearly hear music and other audio content at lower volume levels. Multiple earphone sleeve options allow users to find the right fit while blocking exterior noise. Each model includes a three-button Apple-specified remote to make and receive phone calls while controlling volume and playback features.
Details of the five headphone models include:
- The in-ear model NI ($99.95) features 9mm drivers. This ultralight model has a rectangular black housing ? shaped like the back of an iPhone - and a three-button remote with a built-in microphone for calls. Three sizes of silicone sleeves offer a comfortable fit and noise isolation.
- The in-ear model AE ($149.95) acoustically enhanced headphones isolate noise and are enclosed by a silver-toned aluminum casing for superior acoustic dampening to provide betterlow-frequency reproduction. The headphones include premium 9mm drivers optimized to work with the metal housing to deliver extended bass response. A three-button remote with a built-in microphone is included, while foam sleeves are offered along with three sizes of silicone sleeves.
- The on-ear model CL ($199) are defined by precision with metal hinges, a sand-blasted metal finish and rectangular ear cups that reflect the iPhone's design. The 40mm drivers are baffled to create an air flow that extends the low frequencies. The detachable cables feature highly finished metal connectors, while the cables are made of a tightly woven fabric.
- The over-ear model BT ($249) Bluetooth headphones include an integrated microphone so users don't have to remove them for a call. Built-in playback buttons sit along the side of one ear cup for easy music controls. These wireless headphones are charged via the included USB cable, but also work in passive mode. That means if the battery - which lasts 12 hours ? is dead, users can attach the fabric-covered headphone cable for wired playback from an iPhone, iPod or iPad.
- The over-ear model NC ($299, available late summer) noise-cancelling headphones include HARMAN's proprietary digital active noise-cancelling technology the company developed for acoustic installations in automobiles. Slow-retention foam is used in the ear pads to create a comfortable fit that also improves passive noise cancellation by creating an acoustic seal. The headphones have a 30-hour battery life and are recharged via the included USB cable. The headphones come with a fabric-covered detachable cable and a premium case.
The Harman Kardon headphones are now available exclusively at Apple Retail Stores and Apple.com.
Harman Kardon has taken a different path, partnering with a well-known technology brand instead of another artist. If this alignment resonates with consumers, we could see a trend of similar non-traditional partnerships in headphones, pairing more brands and even content services (like Spotify or Pandora ) with hardware.