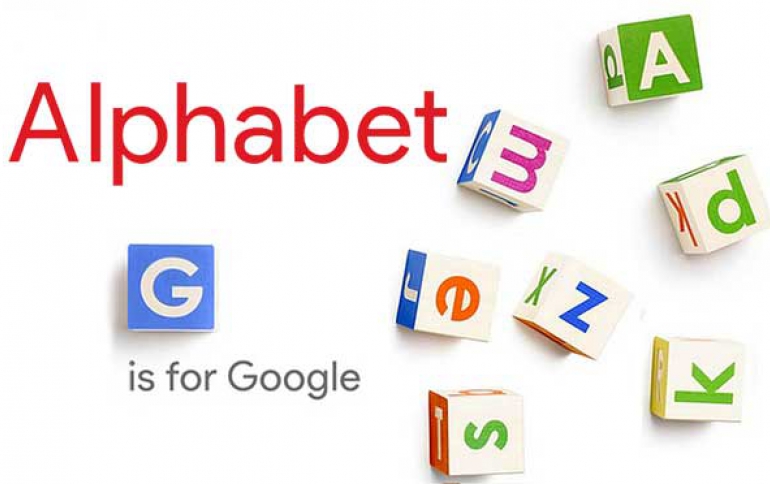 Google Parent Alphabet Reports Strong Ad Sales and Costs
Alphabet enjoyed strong growth in ad sales on Google search and YouTube during the first-quarter, although a surge in costs kept operating margin low. The company also disclosed a total of $11 Billion investments in startups including Uber and Airbnb.
"Our ongoing strong revenue growth reflects our momentum globally, up 26% versus the first quarter of 2017 and 23% on a constant currency basis to $31.1 billion. We have a clear set of exciting opportunities ahead, and our strong growth enables us to invest in them with confidence," said Ruth Porat, CFO of Alphabet and Google.
Alphabet is trying to move beyond the traditional ad business and invests in small, fast-growing initiatives from self-driving cars to selling hardware and cloud computing services.
This quarter, Alphabet got a boost from how it values investments in startups. That accounting change and a one-time benefit cut its effective tax rate nearly in half.
The conpany disclosed the fair value for its private stock holdings in earnings reports starting this year. The figure includes the company's stake in private firms, such as Uber Technologies Inc., Airbnb Inc. and Stripe Inc. Alphabet valued them at $11 billion.
For the first quarter, Alphabet's operating margin was 22 percent, down from 27 percent a year ago, because of the growth in expenses.
Capital expenditures nearly tripled to $7.3 billion in the first quarter from $2.5 billion a year ago.
The worldwide sales increased to $31.1 billion, meaning that the rising global privacy concerns have not affected profits.
Google Chief Executive Sundar Pichai told analysts Monday that, "It's important to understand that most of our ad business is search, where we rely on very limited information, essentially what is in the keywords to show a relevant ad."
Overall, Alphabet reported quarterly profit of $9.4 billion, or $13.33 per share.
About $2.4 billion in earnings were attributable to a new accounting method for unrealized gains in Alphabet's investments in startups.
Excluding the investment-related gains and other items, adjusted earnings were $9.93 per share.
Google's costs for the quarter included acquiring 2,000 employees in Taiwan for $1.1 billion from HTC and moving up when it awards equity to employees. The company also acquired streaming rights for YouTube's new TV service and marketing new products.
Revenue from Google's non-advertising units was $4.4 billion in the first quarter.
For Alphabet's "other bets," which include projects in areas such as medical technology and drones, the company said operating loss from fell to $571 million, from $703 million a year ago.