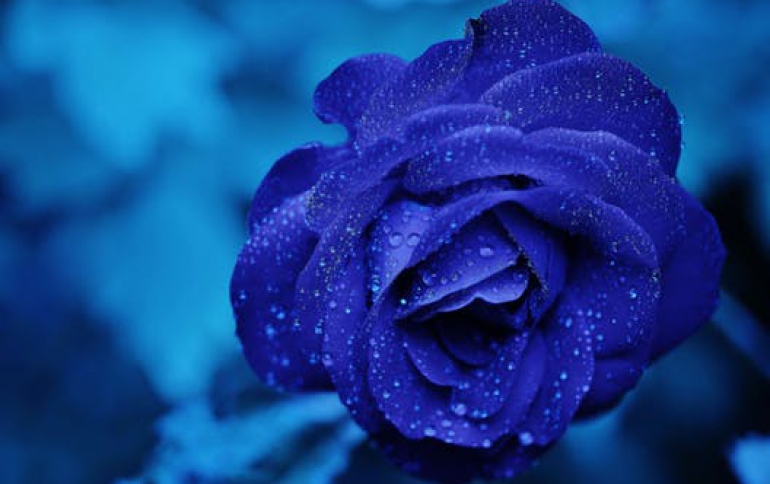 Gigabyte Puts i-RAM in a Box
Gigabyte updated its i-RAM product and released the i-RAM box, the company's custom intelligent controller designed for massive storage access applications. i-RAM Box is actually a memory storage device. Through Gigabyte's controller, i-RAM BOX acts like a regular SATA hard drive at theoretically 1.5Gb/s data transfer rate. By utilizing conventional DDR memory modules (DDR 200/266/333/400MHz), i-RAM BOX is outfitted with four 184-pin DIMM slots that will accept any DDR DIMM and support up to 4GB unbuffered / non-ECC memory.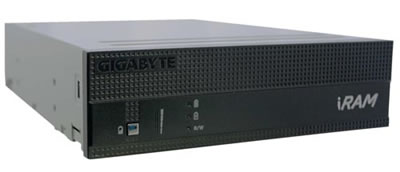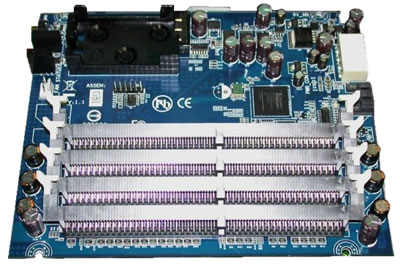 Most of all, the major issue of data lost after powering down is solved by i-RAM BOX 's backup battery which is charged by a system on the fly. Furthermore, the 4-level LED located in the lower left corner indicates the i-RAM BOX battery capacity.
Without mechanical elements of traditional hard disks, i-RAM BOX's performance coming from the nature of DRAM as storage medium benefits in massive storage access application such as video / audio capture & editing and 3D graphics design applications.
The product is currently on sale in Japan for 23,800 yen ($240).