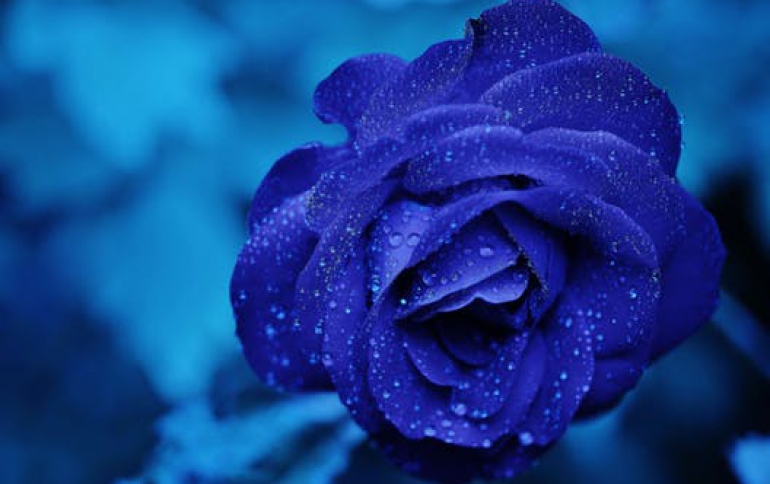 Gigabyte at Computex 2009
Between June 2nd to 6th, Gigabyte will be exhibiting products featuring 'Double Materials with Double Diligences for Infinite Experiences.'
Motherboards
Gigabyte unveils the latest range of motherboards featuring "24-phase power VRM design" and Smart 6 technologies. The company's proprietary 24-phase power VRM is designed to enhance efficiency of power delivery to the CPU while reducing heat essentially by spreading the workload over the 24 power phases.
Other key features of the VRM include the use of only the highest caliber components to provide reliable and durable high-performance motherboards. The company will also introduce smarter computing with Smart 6 Technologies. Smart 6 Technologies include SMART QuickBoot, SMART Recorder, SMART TimeLock, SMART Recovery, SMART QuickBoost and SMART DualBIOS for easier, smarter PC system management.
Gigabyte will display live demos of the flagship X58 chipset-based GA-EX58A-EXTREME motherboard and the upcoming Intel P55 chipset-based GA-EP55-UD5 motherboard. Both motherboards feature the 24 phase power VRM design. They also support next generation SATA at 6Gbps to deliver twice the data transfer rate of current SATA motherboards. Also on display will be Gigabyte?s Smart TPMthat allows users to lock the TPM protected content remotely using a Bluetooth enabled mobile phone.
On the AMD side, Gigabyte presents the GA-MA790FXT-UD5P - the highest performing AMD Dragon Platform motherboard for next generation AMD AM3 Phenom II processors. The new GIGABYTE flagship motherboard for the AMD platform supports 45nm AMD Phenom II processors featuring HyperTransport 3.0 technology. Other noteworthy features include high-performance DDR3 support that allows the GIGABYTE GA-MA790FXT-UD5P to reach memory speeds of up to 1666+MHz (OC).
Also on showcase will be the GIGABYTE GA-MA785G-UD3H that offers stunning DirectX 10.1 gaming and fluid computing with ATI Stream technology. The GIGABYTE GA-MA785G-UD3H features the latest AMD 785G chipset with ATI RADEON HD 4200 graphics and is AMD?s Mainstream Desktop solution for Microsoft Windows 7.
Graphics cards
Gigabyte Ultra Durable VGA technology features high quality components to provide low GPU and memory temperature, high overclocking capability, and low power switching loss. Ultra Durable VGA adapts "2 oz copper PCB", tier 1 Samsung/Hynix memory, Japanese solid capacitors, Ferrite Core Chokes, and Low RDS (on) MOSFET.
The company is also introducing the Silent-Cell Cooling Technology which adopts a series of crimping layered fins with Aluminum nodes.
Notebooks and Tablet PCs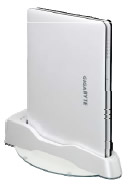 Gigabyte?s new creative design of 10.1-inch Booktop M1022 features a proficient and fabulous docking and enables it act as both a notebook and a desktop, while also offering connectivity ports including USB, LAN and VGA which allow users to connect external displays as well as other external peripherals. A 92% full-scale keyboard with 17.5 mm key pitch delivers a comfortable typing experience. The M1022 is powered by a six-cell battery that provides up to 7.5 hours of use, supports the 3.5G HSDPA module or optional WiMAX.
Booktop extends it range to include the Booktop M1305, first release at Computex. Built on Intel?s latest CULV platform, this 13.3-inch notebook features ultra low voltage, power-saving but high computing performance. Extending M1022?s proficient docking design, M1305 has highlights of thinner and ultra portable features.
Different from the traditional chassis, Gigabyte MIB - Monitor Integrated Box - makes a debut. It is a new desktop chassis usage experience that uses standard desktop components, making it a D.I.Y. chassis on purchase, but a New Desktop PC on completion.

With intention to present quick and hassle-free products for users, GIGABYTE has announced All-In-One PC, AIO-1192, combining desktop chassis with wide 19" LCD screen.