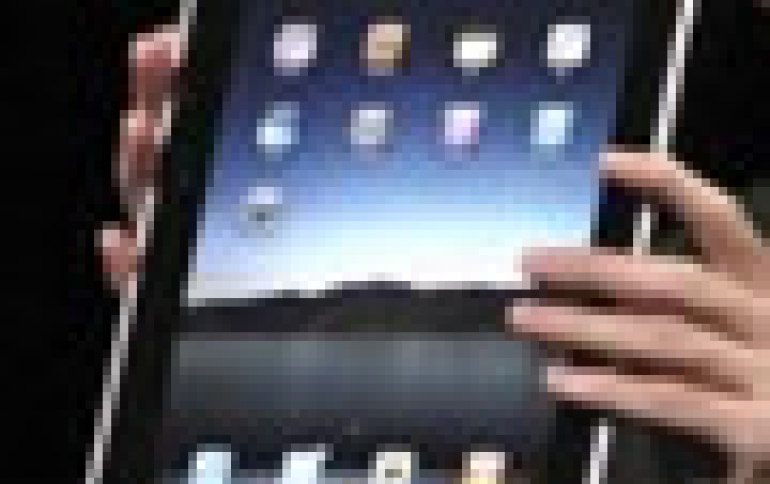 Gartner Sees Apple iOS Dominating the Media Tablet Market Through 2015
Despite competition from other operating systems, Apple's iOS will continue to own the majority of the worldwide media tablet through 2015, according to Gartner, Inc. Gartner said is expects iOS to account for 69 percent of media tablet OSs in 2011, and represent 47 percent of the media tablet market in 2015.
Gartner analysts said Apple iPad did to the tablet PC market what the iPhone did to the smartphone market: re-invented it. A media tablet is not just a different form factor to perform the same tasks that can be done on a PC. Tablets deliver a richer experience around content consumption, thanks to the ecosystem they support. The richer the ecosystem, the stronger the pull for consumers.
"Seeing the response from both consumers and enterprises to the iPad, many vendors are trying to compete by first delivering on hardware and then trying to leverage the platform ecosystem," said Carolina Milanesi, research vice president at Gartner. "Many, however, are making the same mistake that was made in the first response wave to the iPhone, as they are prioritizing hardware features over applications, services and overall user experience. Tablets will be much more dependent on the latter than smartphones have been, and the sooner vendors realize that the better chance they have to compete head-to-head with Apple."
Google's Android OS is forecast to increase its worldwide share of the media tablet market from 20 percent in 2011 to 39 percent in 2015. Analysts said Google's decision not to open up the Honeycomb, its first OS version dedicated to tablets, to third parties will prevent fragmentation, but it will also slow the price decline and ultimately cap market share.
"Volume will be driven by support from many players, the ecosystem of applications for tablets getting more competitive and some platform flexibility allowing lower price points," said Roberta Cozza, principal analyst at Gartner. "The new licensing model Google has introduced with Honeycomb enables Google to drive more control, allowing only optimal tablet implementations that don?t compromise quality of experience. This might mean that prices will drop at a slower pace than what we have seen in the smartphone market."
With the migration of Blackberry devices to QNX - the OS used on the Blackberry PlayBook - in 2012, RIM will be able to offer users a consistent experience across its whole product portfolio and create a single developer community. While QNX is a strong platform that delivers on performance, graphics and multitasking features, Gartner analysts said success in the media tablet market will be driven by richness of ecosystem.
"It will take time and significant effort for RIM to attract developers and deliver a compelling ecosystem of applications and services around QNX to position it as a viable alternative to Apple or Android. This will limit RIM?s market share growth over the forecast period," Ms. Milanesi said. "It will be mainly organizations that will be interested in RIM?s tablets because they either already have RIM's infrastructure deployed or have stringent security requirements."
Gartner analysts said platforms such as MeeGo and WebOS, which currently have a weak presence in the smartphone market, will have a limited appeal unless they can grow that business.
"Smartphone users will want to buy a tablet that runs the same operating system as their smartphone. This is so that they can share applications across devices as well as for the sense of familiarity the user interfaces will bring," Ms. Milanesi said. "Vendors developing on Android should be prepared to see more cross brand ownership as some users might put OS over brand when it comes to the purchasing decision. Improvements on usability and brand recognition are the strongest differentiators they can focus on."
Gartner is obviously not taking into account Microsoft's upcoming Windows OS, which is expected to be optimized to run on portable devices such as tablets.
In hardware, Apple is estimated to have sold about 1 million iPad 2's in the first weekend of its U.S. launch early last month. By comparison, its closest rival in hardware, Samsung Electronics may have sold a similar number of Galaxy Tabs in the past three months and sales growth is expected to remain weak.
Samsung, the most aggressive contender to Apple with three different sizes of tablets, is still playing catch-up. To better compete with Apple, Samsung redesigned its new 10.1-inch tablet, first introduced in February, in just weeks to make it the thinnest in the category after Apple set the trend with the slimmer iPad 2.