EnGenius Fit Wi-Fi 6 EWS850-FIT
5. Conclusion
The EnGenius EWS850-FIT Access Point is the second EnGenius FIT device we test and this time it comes with outdoor armor (IP67) with a full package for extending outdoors your local network. The device is a solid build and the corresponding water/dust IP67 protection allows it to stand against weather elements. It features both 2.4GHz and 5GHz Wi-Fi networks but it doesn't support Wi-Fi 6E.
The retail package is complete with all you possibly will need for securing the device either in a pole stand or at a wall. To power up the device you need a PoE source, either from a PoE-enabled switch or from a PoE adapter, like what EnGenius suggests. The product supports the newly introduced EnGenius FitXpress and it's really easy and fast to set up the device to work either alone or in a Mesh network.
The build quality of the device, as was expected from an outdoor AP, is top notch and it has four antennas to cover all your possible needs either in 2.4GHz or 5.0GHz networks. EnGenius has a strategical partnership with Qualcomm and a quad-core Qualcomm ARM Cortex A53s CPU clocked at 1.8GHz powers up the product. EnGenius also releases frequent firmware updates that can fix issues, and improve performance and security as well.
The performance of the EWS850-FIT as was expected was very good, we installed the device outside our office at a wall, and with a 2.5G LAN cable from our PoE-enabled router, we could get an acceptable signal up to 40m (in line of site) (all four antennas SMA Type installed). Again outside performance should vary according to the surrounding buildings and Wi-Fi occupation in the surrounding area. With the EnGenius FitXpress app, there is a limit to the networks you can create (up to 8) and up to 30 devices per network.
Concluding this review, we can suggest the EWS850-FIT product for all users who wish to extend their internal Wi-Fi network with more coverage in outside areas and probably already have an EnGenius Fit Access point. The combination of the EnGenius FitXpress app with the EnGenius hardware is very good and despite the retail price of ~$345 we are liking it.
As a last bonus, EnGenius also promises to release soon web portal of FitXpress app for users who are don't like apps in general or simply want more options.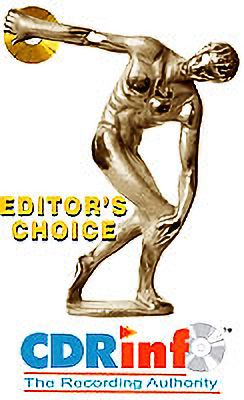 Positives
+ Complete retail package with a lot of goodies inside
+ Based upon quad-core Qualcomm ARM Cortex A53s CPU clocked at 1.8GHz
+ Solid product with many "Online" features
+ Supports 2.4Ghz and 5GHz (Wi-Fi 6)
+ Installation procedure is simple due to the "FitXpress" app
+ The device has IP67 rating for outside use
+ Good temperatures ensure 24/7 operation
+ Device can also work in MESH mode to further extend the network
+ Web interface of FitXpress is coming soon
Neutral
-
Negatives
- retail price could be lower since the device doesn't support Wi-Fi 6E