Best Apps Every Student Should Use
These days, young people can't go far without their applications. These tools serve them well in life and in school. Indeed, modern students with the right choice of tools can help organize their day, check their homework, and reduce distractions while they study. Let's see some of the best apps every student should use while in college.
Grammarly
There is no bigger writing helper for students than Grammarly. It is one of the most iconic tools at students' disposal. Hardly any paper submitted to school teachers doesn't go through Grammarly check first. The advantages here are many. First of all, Grammarly has a very efficient and helpful free version. So, students don't even have to pay for the service unless they need a more thorough revision or a plagiarism check.
Secondly, this product keeps improving and growing, leaving fewer and fewer chances for any errors or inconsistencies in texts. Indeed, today, students can use Grammarly to detect grammar mistakes and typos, correct punctuation mistakes, inappropriate work choices, style errors, and so much more. It is just like working with an editor. Students don't just improve their papers but grow in their writing and editing skills, learning to avoid such mistakes in the future.
Overall, such an app can fix young people's issues and fears with writing. However, if you are still unsure and need help, feel free to run your assignment by WritePaperForMe. After all, professional writers can help you with all aspects of the text beyond grammar or style.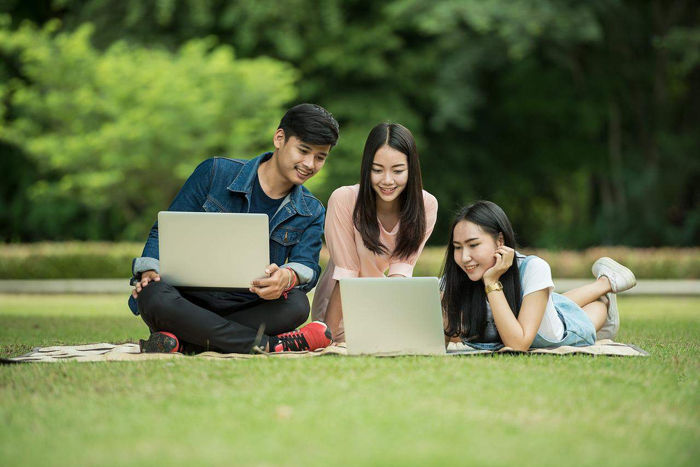 Todoist
Good organization means everything to a student. That's the only way they can keep up with all their tasks, classes, homework, and other activities. However, being organized in such a chaotic and demanding environment can get complicated. That's why students should rely on such apps as Todoist to fix their schedules and create comprehensive plans of action.
Here, you can write down all your tasks, set timers and reminders, synchronize them with your calendar, prioritize them, use color schemes, and so much more. Overall, this app can organize your entire life if you let it. Students can use Todoist for free, where they enjoy a wide variety of options or get a paid version for more nuanced task organization.
Forest
We are all concerned by the state of our environment today. The Forest creators have utilized such a concern to create something both productive and meaningful. The purpose of Forest is very simple. You register and choose the type of tree you want to grow, what it represents to you, and for how long you want to do it. Then you press 'start.' Since then, you can't close the app. Otherwise, all the progress will be gone, and the tree won't grow.
In other words, Forest is an advanced timer with a few more steps. Students can use Forest when studying, revising materials, meditating, or resting. The more time you set, the larger your tree grows. Seems simple. However, here is the trick. Behind each grown tree is the real one. Yes, the Forest creators actually grow trees using the progress they track inside their app. So, by sticking to your timer, you help plant a new forest! Now, that's the real motivation!
Freedom
We all struggle with procrastination and lack of concentration. It is especially true for students. So much is going on in their lives that it can be hard to find time and focus to study. Well, Freedom is here to change that. This traditional blocking app is designed to help you gain peace of mind while working on projects. Freedom will block any site or application, including any notifications, that are not on your allowed list.
Thus, students can plan a study session in Freedom, set a timer to prevent distractions, and enjoy a noise-free environment. Actually, you may even be surprised to see how much more time you will have on your hands after finishing your study session. Studying without distractions can give you the clarity of mind, focus, and inspiration you may lack by wasting your attention on the phone during studying.
Calm
Last but not least, Calm can be one of the life-saving applications for college students. It is not a tool for studying or organization. Rather, it is a guide and an assistant to self-care. This app helps young people prioritize their mental health, reduce stress, and improve their sleep habits. Calm has guided meditation sessions with a large variety of gurus, meditation styles, and voices. It also has music playlists for any occasion, from yoga practices and study sessions to night tunes designed to help you fall asleep faster.
Indeed, Calm is everything a stressed student needs to go through a school year without mental health problems. It can encourage, guide, teach, and softly motivate young people. As a bonus, the app has collaborated with many celebrities on creating various content, from special song remixes to even bedtime stories.