EnGenius Fit Wi-Fi 6 EWS357-FIT
4. First Steps
Before using the FitXpress app, users can also check their DHCP server and by HTTP access the router. The default username/password is admin/admin (after first login you should change it to something more secure)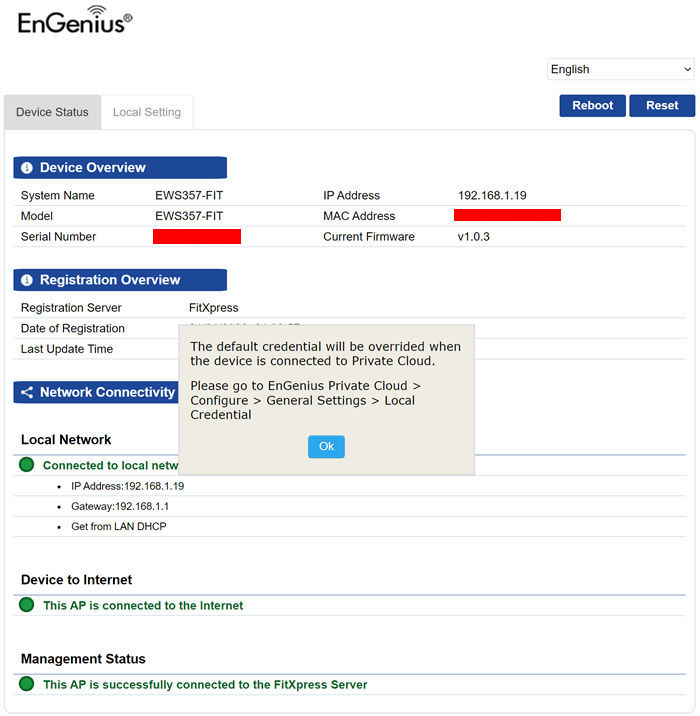 However for using the device at its full potential you do need EnGenius FitXpress app. You need to create a free on-line account or you can login either Google/Facebook login credentials.
We decide to create a new account, first you need to enter your email
And then fill up all the needed details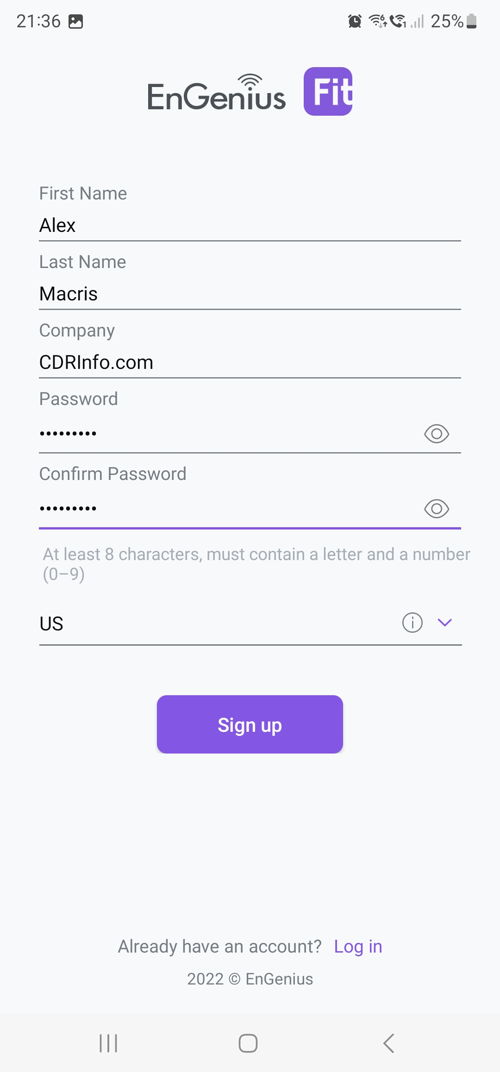 And after an email confirmation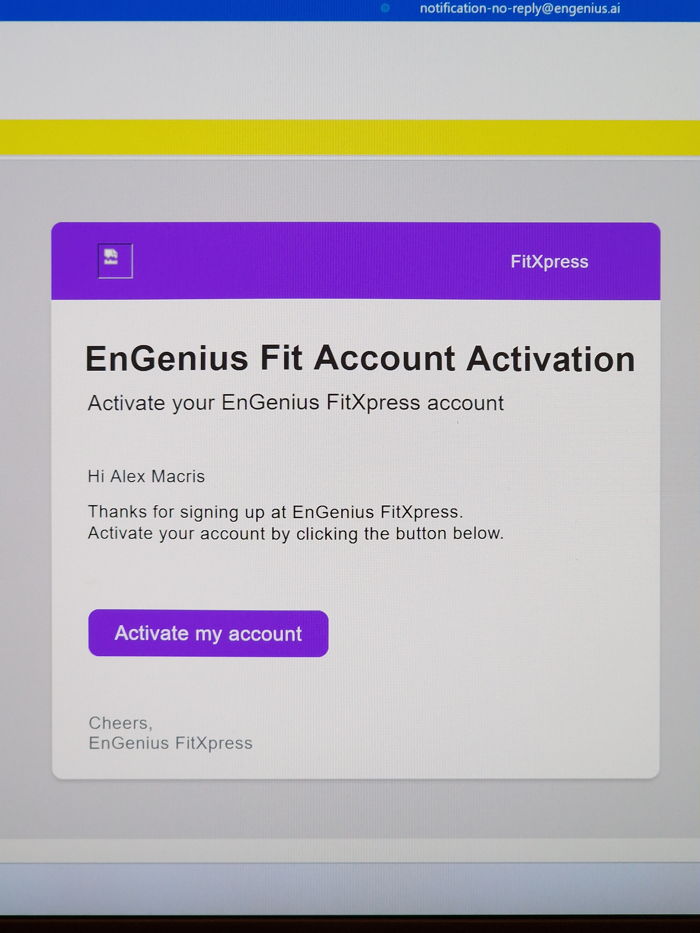 You can login with your email/password.
In start we have to create/setup a new network.
There is a wizard that will guide us through each step
Now its time to register our first device. You need to have the device powered and connected to the Internet.
After scanning the bottom QR code, the app recognized our device and registered it at our account/network.
Now its time to give our new network a name