4. Battery, Media, Software
CyQve MP3 Deluxe - Page 4
- Batteries
As we said earlier, CyQve included two re-chargeable batteries. According to the specifications, the batteries can last for 12-15h continuous Mp3 playback and for 7-8 hours for the CD-DA format. It is suggested for the first charge to leave the "Charge" switch on for 8hours. Afterwards you must turn the Charge switch off to prevent battery power consumption. Of course alkaline batteries can be used alternatively with similar operating performance.
- Attached media
The attached CyQve 1-20x 8cm CD-R media comes from Ritek:
ATIP: 97m 31s 07f
Disc Manufacturer: Ritek Co.
Assumed Dye type: Phthalocyanine (Type 7)
Media type: CD-Recordable
nominal Capacity: 186.47MB (21m 15s 00f / LBA: 95475)
We tried to overburn and the maximum capacity is, according to the Nero CD Speed software, you can burn up to 203MB of data.
- Attached Software
We installed InterVideo WinRip software: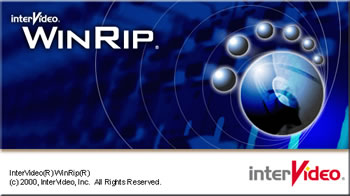 The software offers many options, including MP3/WMA encoding, sound effects; surround sound and of course visual effects
Under the software's properties we can find the Mp3/WMA encoding properties. The software supports only CBR encoding.
For the test, we used WinLAME RC1 software to create a variety of MP3 files using all possible bit rates and encoding methods: