5. Comparison Results
In order to compare the performance of the Corsair XMS2 PC2-6400C4, we used two higher rated memory products from Crucial and OCZ.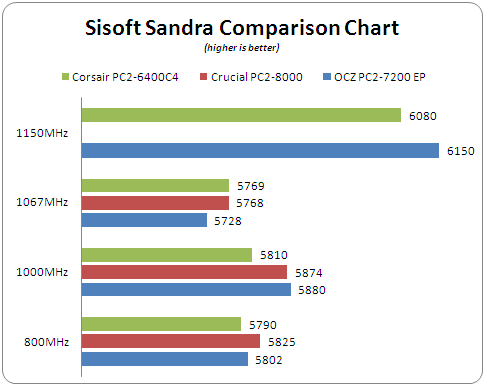 In all tests, the Corsair PC2-6400C4 was somewhat slower than the other two products, but keep in mind that the other two products cost almost twice as much!