Computex 2015 - New Asus Strix Sound Cards
Why get a discrete sound card nowadays? Asus proposes the use of a 124dB SNR (signal to noise ratio) 7.1 surround sound, 192kHz/24Bit quality, iIntergrated headphone amp, onboard op-amp and RAID mode - meet the new Strix sound cards. Debuting at Computex, both the new Strix RAID DLX and PRO come with the Audio Station, allowing you to select the output, have quick-access to volume control, and provides RAID mode so you can adjust the sound to your liking.
Instead of quick-access to the Audio Station, Strix SOAR holds its own and has been compensated with Sonic Studio software which gives you control over the sound options, including Strix Command to eliminate noise, Sonic Radar to help you pinpoint enemies.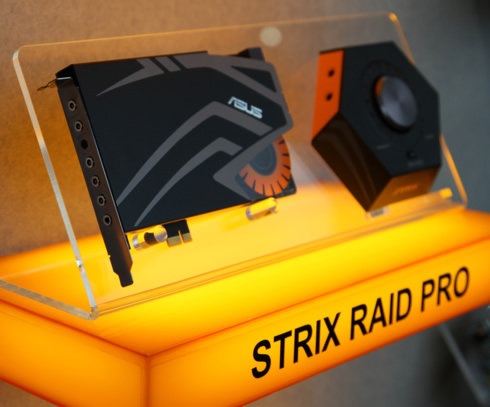 With the new Strix series of sound cards, Asus is offering users a solution designed for music and high-resolution surround sound of a movie. Compared to the "Xonar Phoebus" series - aimed at gaming - the STRIX RAID / SOAR cards are based on the C-Media CMI6632A USB processors chip and not the and CMI8888 PCI Express processor.
The STRIX RAID DLX is equipped with the ESS "SABRE9016" DAC (124dB SNR). The STRIX RAID PRO uses the ESS "SABRE9006A" DAC (116dB SNR).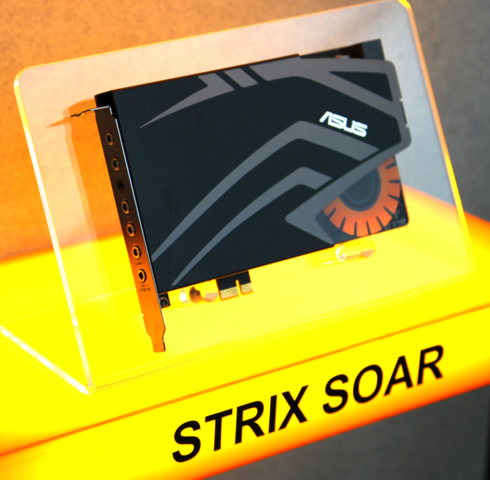 The cards are equipped with a 3.5mm stereo mini jack, 4x 7.1ch speakers output along with a a 3.5mm stereo mini-jack output. They support output of up to 192kHz / 24bit audio. They are powered through their 6-pin for PCI Express ports.