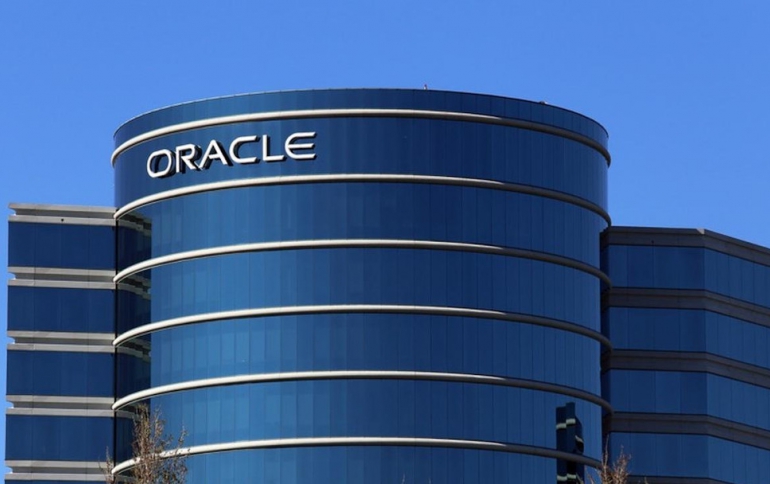 Cloud Service Demand Boost Oracle's Results
Oracle reported high quarterly sales, signaling that demand for the company's cloud services is holding up.
The company's revenues for fiscal 2020 Q3 were $9.8 billion, up 2% in USD and 3% in constant currency compared to Q3 last year. Cloud Services and License Support revenues were $6.9 billion, up 4% in USD and 5% in constant currency. Cloud License and On-Premise License revenues were $1.2 billion.
"We had an extremely strong quarter with Total Revenues growing 3% in constant currency," said Oracle CEO, Safra Catz. "Subscription revenues, made up of Cloud Services and License Support revenues, grew 5% in constant currency. These consistently growing and recurring subscription revenues now account for 71% of total company revenues, thus enabling a sequential increase in our operating margin, and double-digit non-GAAP Earnings Per Share growth in Q3."
"The Oracle Autonomous Database, the world's only fully autonomous data management system, can automatically patch security vulnerabilities while running; it keeps your data safe," said Oracle Chairman and CTO, Larry Ellison. "Oracle Autonomous Database is also both serverless and elastic. It's the only database that can instantaneously scale itself to an optimal level of CPU and IO resources. You only pay for what you use. Security and economy are two fundamental reasons why thousands of customers are now using the revolutionary new Oracle Autonomous Database in our Generation 2 Public Cloud."
The world's second-largest software maker has struggled to bring existing database customers to cloud-based offerings and better compete against big public-cloud purveyors including Amazon.com Inc.
Chief Executive Officer Safra Catz said the effects of the spreading virus on global business added "uncertainty" to Oracle's outlook for the current period. Sales in the three months ending in May could range from a decline of 2% to a gain of 2% from a year earlier, she said in a conference call.
Profit, excluding some items, will be $1.20 to $1.28 a share in the fiscal fourth quarter, she said.
The company also announced a $15 billion share buyback program. Shares jumped about 4% in extended trading.