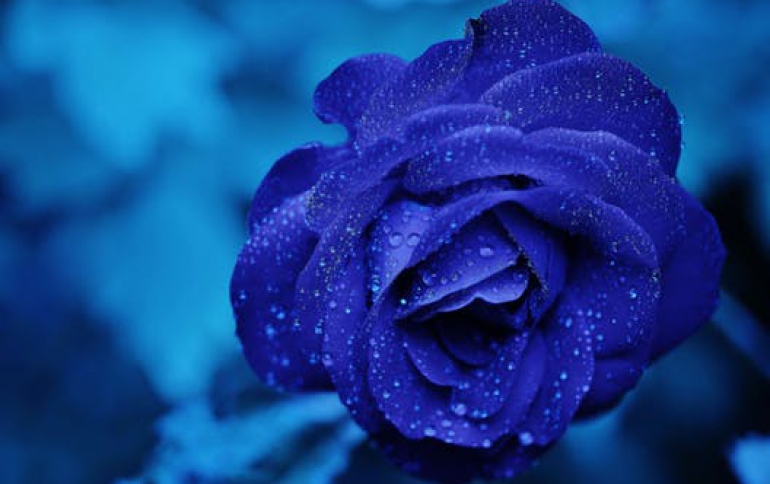 CES2018: New TCL 6-Series 4K HDR Tvs and Roku Smart Soundbar, with Roku Connect and Roku Entertainment Assistant
TCL announced at CES its suite of new products at the 2018 International Consumer Electronics Show (CES), including the 2018 6-Series Roku TVs and the Alto family of audio products.
Following 2017's P6 Series, the 2018 6-Series will emphasize picture performance technologies and design with a brushed metal finish. Bringing high dynamic range playback to a mainstream TV line, the new 5-Series will feature Dolby Vision HDR imaging combined with wide color powered by TCL's NBP Photon technology. The 2018 6-Series also supports Dolby Vision.
In 2018, TCL Roku TVs are slated to receive a range of new features delivered through a software update to the Roku OS. Roku Connect will enable Roku TVs to connect to other AV devices in the Roku ecosystem such as soundbars and speakers. Roku Entertainment Assistant, a voice assistant for entertainment, will let customers launch podcasts, movies and TV shows from their favorite services with a voice command.
The new TCL 6-Series will combine 4K high dynamic range picture performance and stealth metal design. The set supports Dolby Vision and now boasts HDR Performance Package Pro. The HDR Performance Package Pro includes Contrast Control Zone Technology, a new iPQ Engine and an HDR Pro Gamma control. With 96 zones for the 55" 6-Series TV and 120 zones for the 65" model, TCL's Contrast Control Zone technology identifies bright and dark areas in each frame of content and controls each zone within the frame to yield striking contrast between light and dark areas. A new iPQ Engine allows for precision color performance, tailored to deliver accurate and optimized DCI-P3 color space coverage.
These televisions also feature Wide Color Gamut with NBP Photon technology for more realistic colors, as the latest LED phosphors drive color performance closer to the limits of human vision while targeting the DCI-P3 color space standard in which Hollywood studios create content.
The 6-Series comes equipped with a new Roku TV Voice Remote with voice search, high-speed 802.11ac wireless and Ethernet networking, three HDMI 2.0a ports with HDCP 2.2, and will be available in 55 and 65 inch class models this Spring.
TCL's new 5-Series marries 4K UHD picture quality with Dolby Vision. The 5-Series benefits from TCL's HDR Performance Package, which features HDR Dynamic Contrast. As with the 6-Series, the models within TCL's 5-Series lineup introduce both iPQ Engine and HDR Pro Gamma to improve HDR performance in any setting.
Furthermore, the 5-Series TVs come packed with 240 Natural Motion technology for smooth action (55", 65" only), Wide Color with NBP Photon technology, brighter highlights and increased contrast, advanced remote, high-speed 802.11ac wireless and Ethernet networking, and three HDMI 2.0a ports with HDCP 2.2.
The 5-Series will be available this Spring with sizes ranging from 43 to 65 inches.
At its press conference today, TCL also announced plans to bring to market the Alto family of audio products as an assortment of soundbars that will offer both standard and smart solutions. The company, with Roku unveiled the TCL Roku Smart Soundbar, as the first product in the Alto family, expected in late 2018.
The TCL Roku Smart Soundbar will take advantage of the Roku OS to offer premium sound, while taking advantage of Roku Connect to connect to other AV devices, and new voice controls accessible through the Roku Entertainment Assistant. The TCL Roku Smart Soundbar will be compatible with any TV.
The TCL Roku Smart Soundbar will feature Roku Entertainment Assistant, the company's voice assistant. Roku Entertainment Assistant will allow for voice control of Roku OS devices in the home. For example, the TCL Roku Smart Soundbar will be able to turn on a TCL Roku TV when asked to launch video content or stream audio even when the TV is turned off. Consumers will be able to use their voice to play, pause and resume music and audio without picking up a remote control or pushing a button. They will also be able to search for and explore a large selection of entertainment. In addition, a TCL Roku Smart Soundbar will leverage Roku Connect to wirelessly connect to other Roku Connect devices in the home entertainment network.