CES: Thermaltake Releases The Pacific Series of Liquid Cooling Components
Thermaltake is launching a high-end lineup of custom cooling parts offering PC enthusiasts a new way to create the powerful water cooling PCs.
From CPU/VGA water blocks to a pump/reservoir combo and radiators, Thermaltake provides every component to build a solid custom water loop that lowers system temperatures and improves performance.
All the components are designed to work best with the Thermaltake chassis, fully supported with TT RGB PLUS software for RGB lighting customization.
The Pacific W7 Plus water block cools any extreme desktop CPU. It features a nickel-plated copper cold plate and optimized 0.15mm micro-fins. The built-in temperature sensor helps track the the coolant temperature of your system, with 12 individually addressable RGB LEDs and a transparent flow chamber to show off your creation.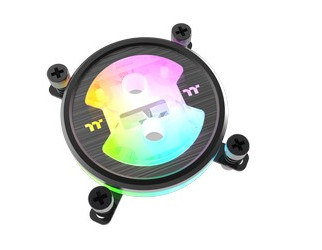 The Pacific V-RX 5700 SE and V-RTX 2080 Ti SE VGA water blocks fit the most popular graphics cards like the latest AMD Radeon RX5700 Series and NVIDIA GeForce RTX 2080 Ti graphics cards. Both two water blocks are designed with total-conversion and has an included full-length aluminum backplate to enhance the cooling performance of the graphics card. The addressable LEDs also show the colorful RGB lighting effects. They also come with pre-applied thermal material and thermal pads for easy installation.
The Pacific PR32-D5 Plus Pump/Reservoir Combo's D5 pump guarantees the strong flow for your loop, it is also equipped with a huge 400ml reservoir made by PMMA. The top-mounted 12 LEDs offer different RGB lighting style for the reservoir.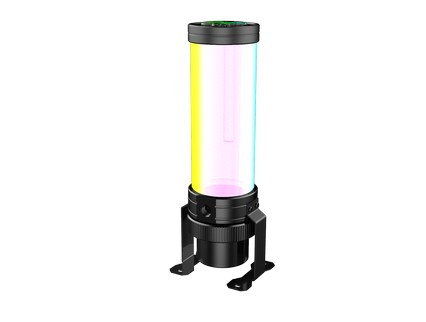 Furthermore, the new copper-core radiators Pacific CLD series ranges from 240mm up to 480mm, is featuring copper and optimized 40mm brass tanks. The double micro-fin design improves the cooling efficiency during operation. The standard threads on the CLD radiator are fit with G1/4" fittings such as Pacific G1/4 PETG fittings and are also compatible with the vast majority of existing Thermaltake custom liquid cooling components.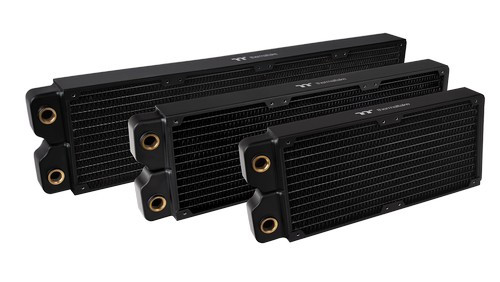 All the Thermaltake LCS components will be available for purchase in Q1. Thermaltake custom liquid cooling products are backed by two-year warranty.